You sure have heard of this or seen a short video on Instagram. It sure is fascinating. Isn't it? The tri color is something that dragged me to amazon and made the purchase. Am I happy and satisfied with the buy? Want to know my thoughts – scroll down. Reviewing Smashbox Triple Tone Lipstick- Insta Ombre Effect.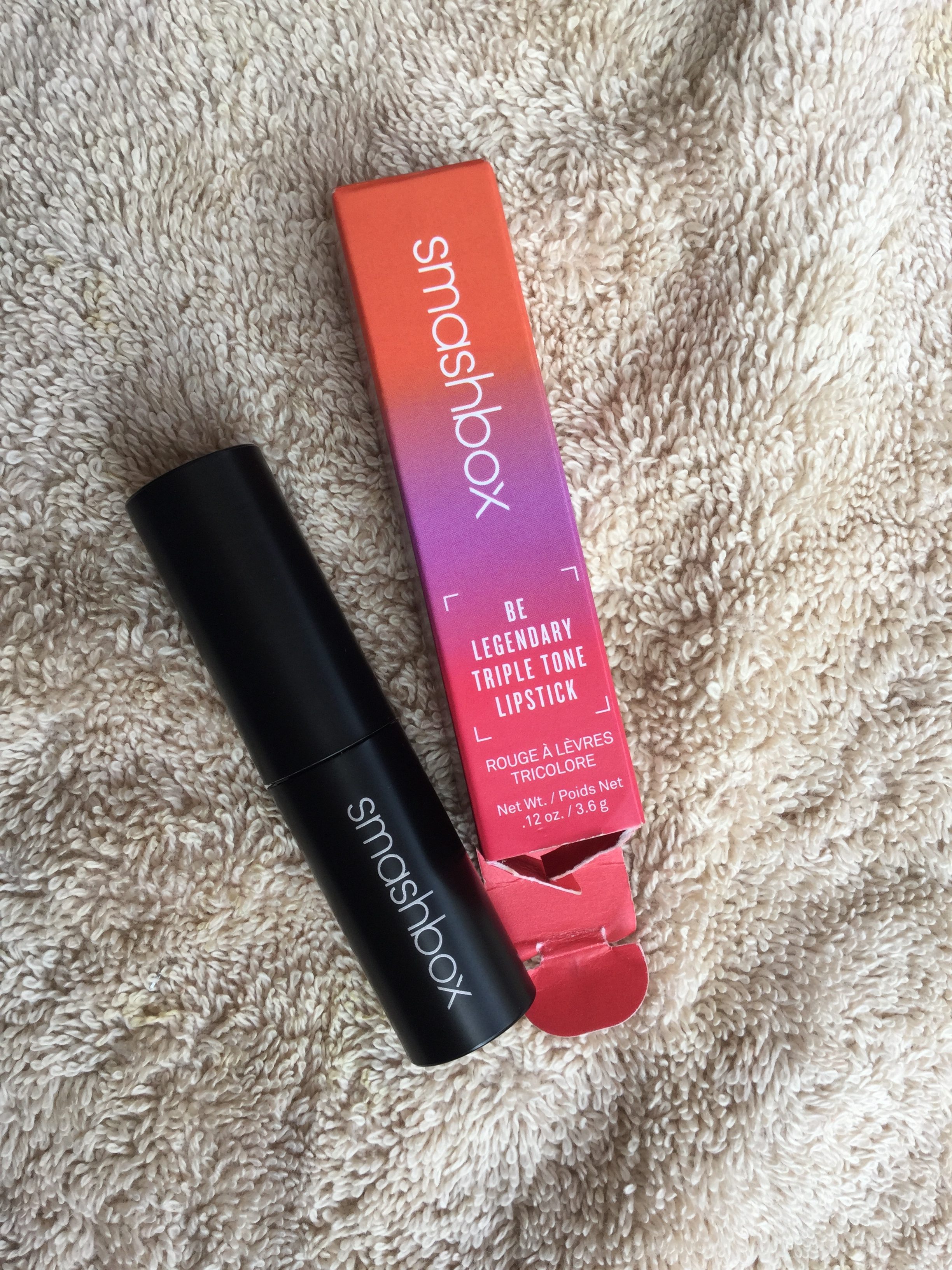 Product Name: SmashBox-Be Legendary Triple Tone Lipstick- Insta Ombre Effect
Price: $24, INR 1900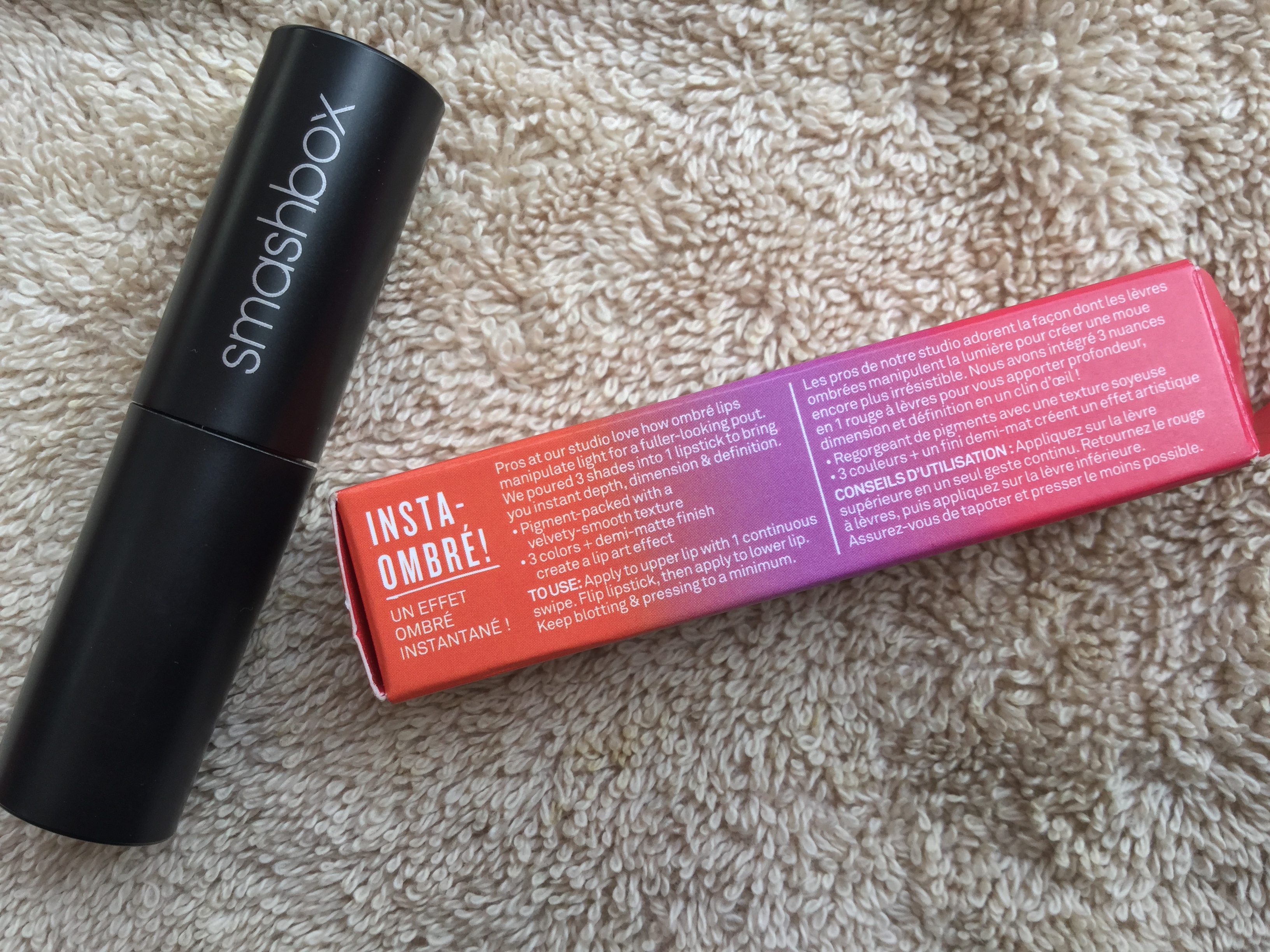 Product Description: Pros at our studio love how ombre lips manipulate light for a fuller-looking pout. We poured 3 shades into 1 lipstick to bring you instant depth, dimension & definition.
Pigment- packed with a velvety-smooth texture.
3 colors + demi-matte finish create a lip art effect.
To Use: Apply to upper lip with continuous swipe. Flip lipstick then apply to lower lip. Keep blotting and pressing to a minimum.
Ingredients: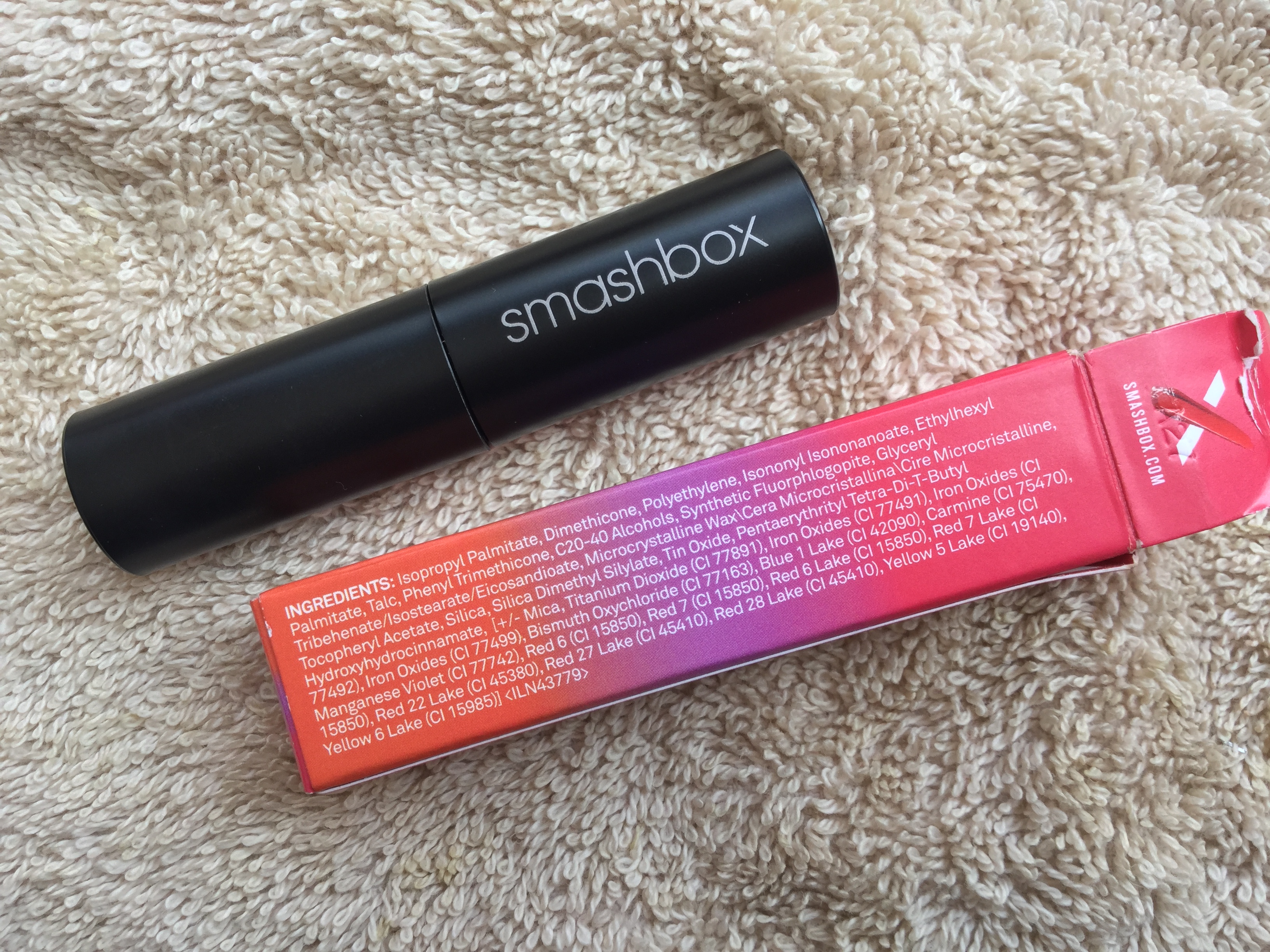 Shade: Sunset Ombre
Wondering where to buy: Nykaa launched this beauty and would love to drop it at your doorstep at Inr 1900.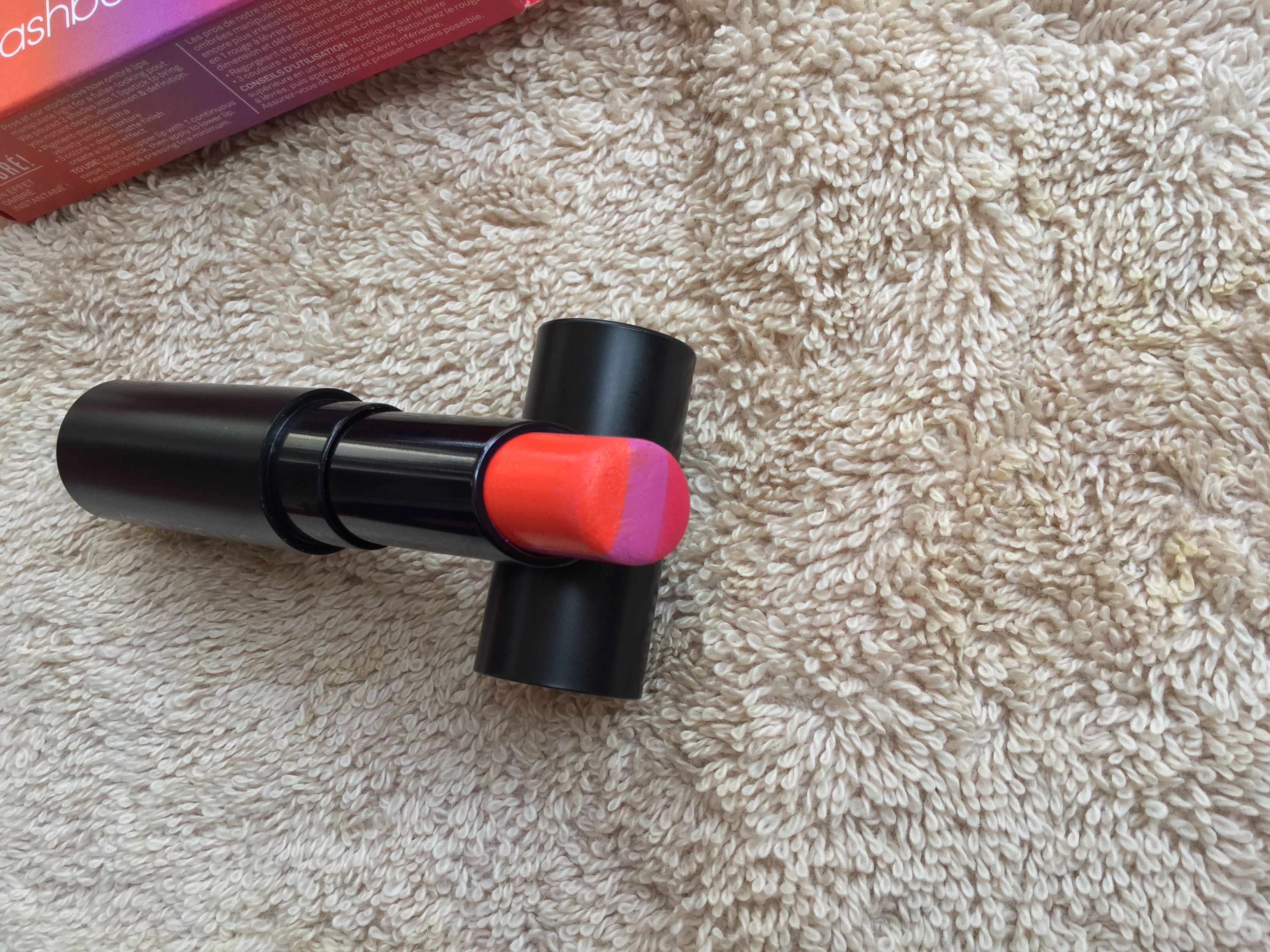 My Experience: The product slides on the lips like butter. The texture like described is super velvety and smells heavenly! Careful you dont want to bite it:P
It is light as feather on the lips and stays even after light meals. I had my dinner with the smashbox triple tone lipstick on and boy, it stayed. Though I felt like giving a new coat again for perfection, I would say I wasn't left with bare lips for sure. The piece sure is a bit on the expensive end, but is it worth it? Then yes, it sure is. The texture is unmatched and impressive.
Talking about the Ombre effect I would say its not hard to achieve. Though the description is easy vesy, it sure takes a little ( very little)  practice before you actually achieve the Ombre effect on the lower lip. Why just the lower lip? What about the upper lip? – All the upper lip needs is a single swipe and you sure can do that!
On the lower lip draw a line on the edges with only the darkest color first. Fill in the lip with the reversed lipstick making sure that all the 3 colors are touching your lip. A little bit of muah muah and there you go with the OMBRE LIPS!!
Tip: The decription does call the rule of keep the blotting and pressing to minimum. And you better stick to that rule as doing so makes you search for the lost Ombre Effect!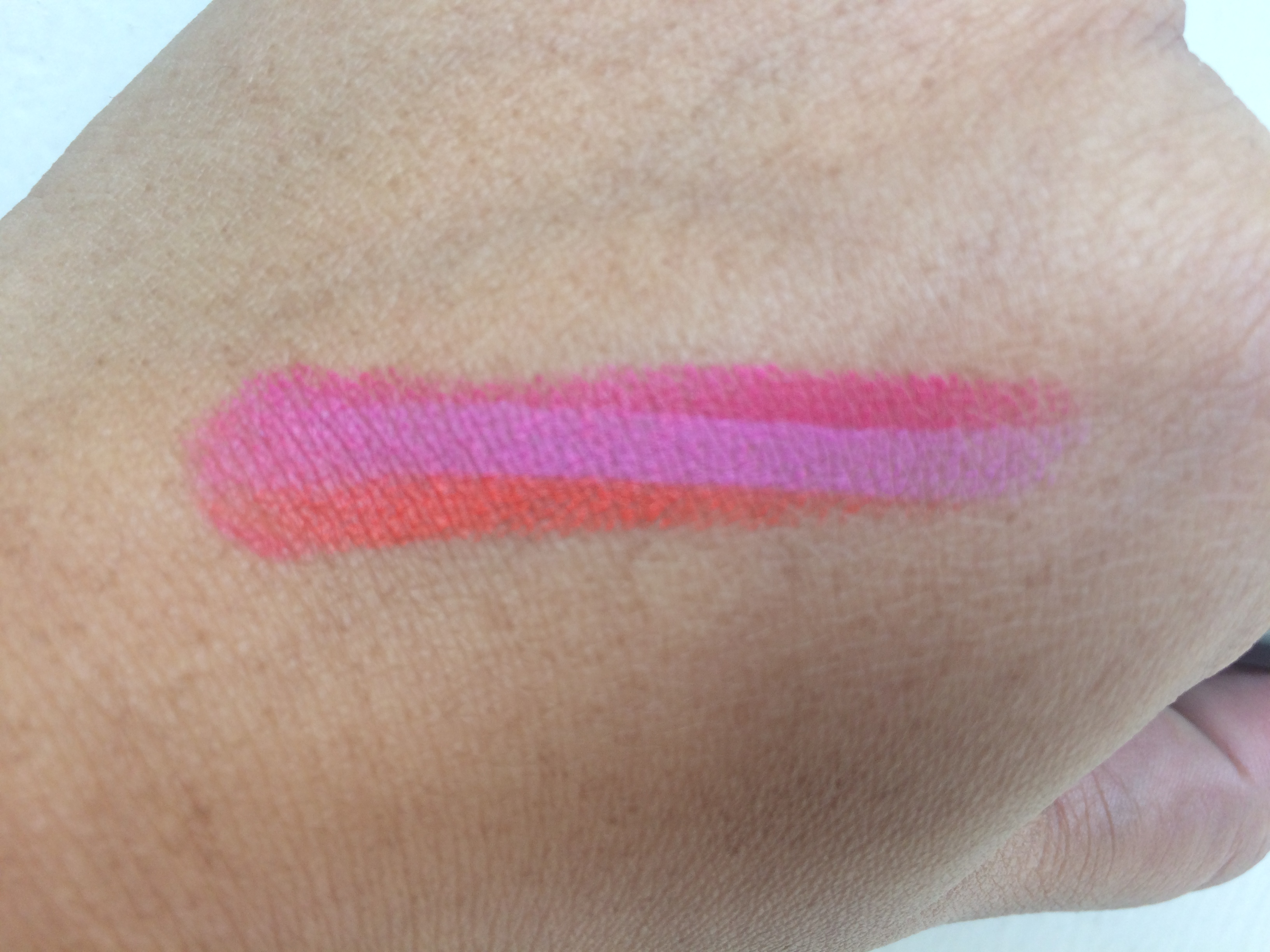 Summary
Reviewer
Review Date
Reviewed Item
SmashBox-Be Legendary Triple Tone Lipstick- Insta Ombre Effect
Author Rating