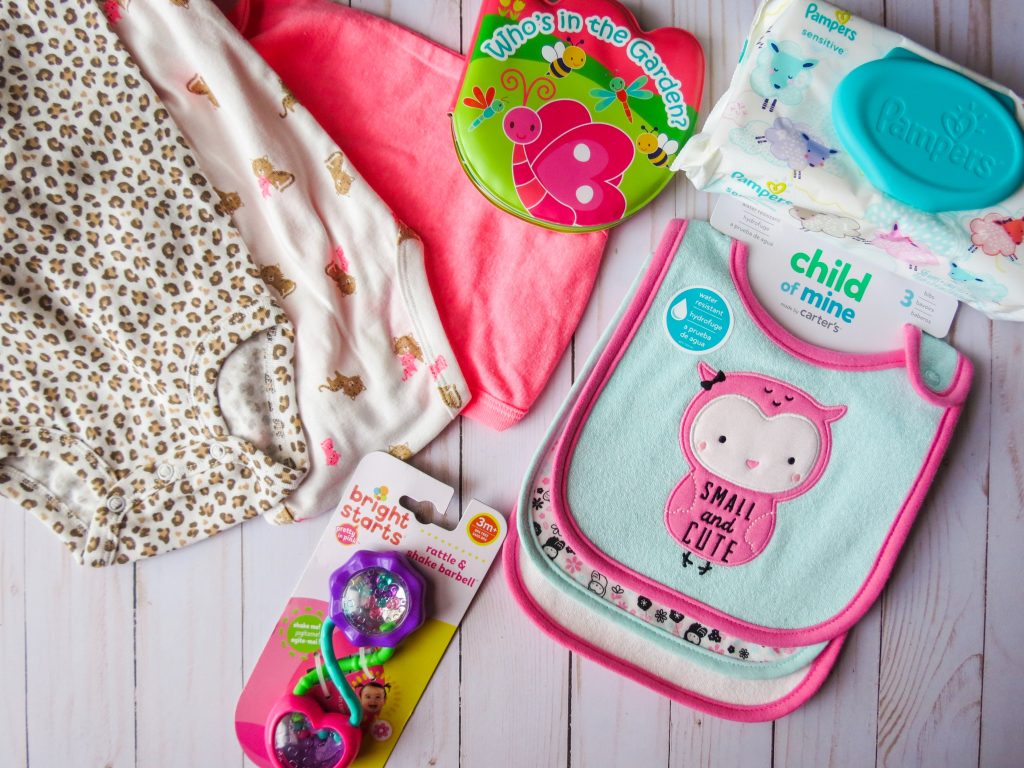 Newborn Must-haves or essentials or just say baby products is an ocean. As a parent, you would want to provide every possible thing and of course the best one available. As tempting as it might be for the first time parents, it is essential to draw a line between NEED and WANT. Do you just want it or do you need it? Can the job be done with something you have on hand? Or is it something really necessary and would make a difference. Run this question before you do the payment else, you are just about to dump your home with a hell lot of items in the days and years coming ahead.
To save you from the confusion already,  we are breaking down a list of NEWBORN MUST-HAVES, especially for the first time parents. And here are a few things you might want to start shopping even before the baby arrives.
Baby clothes are sized by age. Starting from the size zero/newborn. Always try to buy the next size ahead. So, if you are buying before the baby's arrival –  try buying a couple of newborn(0-3 months ) size and few of the size 3-6 months. Babies grow the most in their first year of life. So do not stack up a lot on just one size.
Saying that when dressing a newborn look for clothing that has front opening or envelope necks. Look for fabrics that are soft and comfortable. In a word –  something that feels like your comfy t-shirt! Keep a stack of new/ good clothes on hand. For special occasions, emergencies and hospital visits.
You will need:
1: Baby onesies,  Baby overalls/rompers/jumpsuits/easy to wear shirts with front openings.
2. Mittens – baby gloves that keep the babies hands covered and protects them from scratching themselves ( yeah they do that! you will know )
3. Socks: A lot of them.
4. Hats to keep the ears covered.
5. Swaddling clothes: Soft muslin cloth swaddles 2-3 would be good.
6. Towels: Any soft towels would just do fine. Nothing fancy needed. Make sure to keep them separate just for the baby's use.
7. Blankets: Baby blankets are small and light-weighted. These are particularly needed when you aren't around when the baby is sleeping. These are breathable. so,  even if the baby trips the blanket onto his/her face these would cause no harm.
8. Bedsheets: 2 – 4  soft and fresh bedsheets for the newborns. Frequent change of sheets ensures safety and hygiene.
Diapering:  You will need diapers. A lot of them! A newborn needs around 7-10 diapers a day. Be it a disposable or cloth. The newborn's skin is sensitive and keeping them in any diaper for more than 2 hours is a horror. This calls for frequent changes, be it the cloth or disposable. Not just that, a lot of babies poop right after they are fed. And babies are fed every two hours. Now you do the math.

Rash cream: Rash creams soothe and cure baby's diaper rashes. These appear mostly in the first days. Apply a diaper rash cream before every change.  And NO, rash creams aren't just for when the rashes appear. Rash creams/barrier creams act as a barrier between the diaper and the skin. They are more like water-resistant creams that protect the babies skin from coming into contact with the urine/poop, keeping the newborn's skin happy and healthy. You can also apply cold-pressed coconut/almond oil to the babies diaper area before every change.  Always remember powdering is a big NO-NO. As attractive as it might be, powders melt away as soon as the diaper gets wet and hence provides no protection to the babies skin.
Diaper Changing Sheets: These are the sheets that are spread below the baby while changing the diaper. Helps to protect the surface from getting soiled/wet. A lifesaver when travelling. 2- 3 are a must.
Wet Wipes: Babies puke, pee and poop. ALOT! and wet wipes saves your day. Keep a pack in your bag, baby diaper bag, in the car, and in the babies room.
Snuggle nest:  A snuggle nest or a baby bedding ensures that the baby has his/her safe space. These create a little height from the actual mattress. You might want to consider having one especially when co-sleeping with the baby. These safeguards the baby from accidental rolling of the parent and thus avoiding SIDS.
Automatic cradle: Any cradle will do but an automatic cradle is a gods gift to new moms. You might find yourself swinging the cradle whole night long from here-on and yet the baby won't sleep. A new mom life is the hardest and anything that would help you lay down a while should be on the list. If only I had a clue about this, I would have been so much saner
Bibs: Bibs are clothing that is hanged from the neck to the chest of the baby to avoid food spillage directly on to the clothing. Not just that, babies start drooling soon as they turn around 3 months of age. A good number of bibs and wash clothes into your cart, please.
Bottle sterilizer: Regardless of the fact that the baby is breastfed or bottle-fed you will need quite some bottles. You might consider sterilizing them in a big pot filled with water in the beginning. But trust me it doesn't take time for the few bottles to multiply. And a big pot with water-filled sterilization takes a lot more than you think. You will need to stick your eyes on the stove for a good time. I would rate this need for constant supervision a minus.
I swung back and forth while taking this decision. It wasn't until I burned/melted a bottle's part. The thought began when I realised that I needed something that would shut off automatically when the job is done. Without me running between the baby and the stove.
A bottle sterilizer is a lifesaver – shouting loud!  Since my baby was exclusively breastfed it wasnt until six months I realised its need. But like said better late than never. Do yourself a huge favour and gift a bottle sterilizer to yourself and live a stress-free life for the next two years at least! After a ton of research and reading a good share of reviews I laid my trust on Philips Avent 3-in-1 Electric Steam Sterilizer and it did not fail me. 2 years and counting!


Hot water kettle and flasks: You will need hot/ sterilised water to make a formula for the newborn. And searching a utensil to boil water every time is a joke. Fill up the kettle,  wait 2 minutes and boom boiling hot water is ready. For making baby formula fill up a flask with hot water and another flask with water that's been boiled and cooled down. Saves a lot of time and trust me you cant serve the baby faster
And a few more things that would make to the list are  a
Baby carrier
 hospital bag for the baby.
I figured the above-listed newborn must-haves with my personal experience and I really hope that the tips and experiences I have shared would be of little help to some new mom out there.
Summary
Author Rating