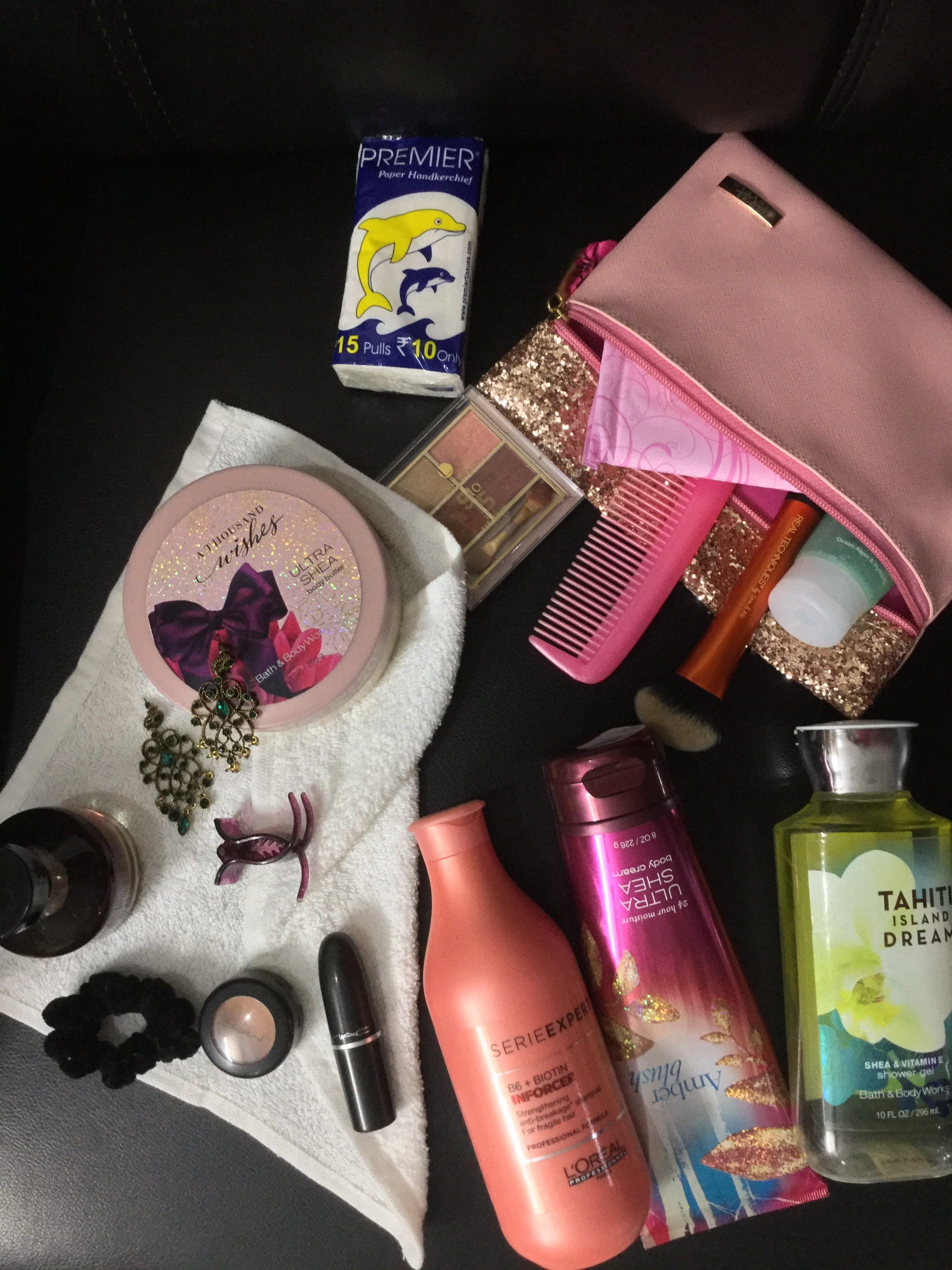 Since you stopped by here I assume you to be the 'Bride to be', Congratulations!
I'm sure you might have planned things for the big day already- well great then! Have you planned for the days that follow the day after the big celebration?
If not, you might want to consider reading this list of Personal things for the New Bride.
Moving from your place to the in-laws is the real change and things you might need there is something that needs your attention. Since you know, we girls might be a bit shy to ask for the smallest of things in the beginning.
Lets start with the essentials that you might need, right from waking up till you hit the bed.
Might sound silly if you are fine with whatever is available. But if you are like me – with sensitive teeth, you might have to pack a new pack of the paste that you are used to for your first day. Here comes the funny part, don't you neglect and carry your old toothbrush that has its mid line separated or that you have chewed on. A fresh pack of 3 for the new days just wont hurt!
C'mon, we dont mean your new home doesn't have these. With a ton of things going on what if there isn't a new soap or if they aren't used to body wash liquids? And being the new bride you have to maintain a bit of yourself for the next few weeks before starting to laze around and show your real you in pajamas. Hence, a bottle of your favourite body wash is a must!
Now tell me, who takes a bath without a loofah?
Since you have to get one, don't get attracted to one the size of a football. Pick up a cutie that just fits your hand and seeks less attention in the washroom.
Like I said, if you are somebody who can go on with any of the products available you are great to go! But if you have preferences when it comes to these personal products a bottle of your preferred shampoo is to be packed along. A tiny suggestion here – Since you might not want to look like a lady with high maintenance, try getting products of small to medium size. After all, any thing new on those shelves is new to the family members too!
A pedicure paddle brush, a face wash, hair oil, nail clipper are a couple of things you might need to consider packing.
Moving on to the next level:
You seriously have to consider shopping for at least 6-8 pairs of new Lingerie. If you, by chance, in any corner of your brain have the idea of packing the old, faded, chipped ones – kill that evil thought now!
There would be people visiting just to see you and no matter how modern a woman you are – a few new ethnic wear is something to be grabbed on. Choose bright, fresh colors that make you look gorgeous.
After an exhausting day spent in the heavy lehangas or the ethnics you would be looking forward to slip into your pajamas and a tshirt. Invest in good quality and great colors for a good night's sleep.
Dont you kid yourself and pack all the high heels you own. No matter how tempting it is, a good pair of flats is something you cant give a blind eye to.
Makeup Must Haves for the New Bride:
Moisturizer
Foundation
Compact powder
Brow Powder Kit
A cute palette of eyeshadow
Kajal stick
Mascara
 Favorite lipstick shades
A great perfume
A body deodorant
Make remover
and some wet wipes
Hair Accessories:
Handful of rubber bands
Few cute clutches
Some bobby pins
Few safety pins
You hair straightener/curler ( or call it the life saver)
 and of course the heat resistant spray
Last but not the least, a pack or two of your very personal sanitary napkins in the bag please!
Hope this list helps the beautiful brides reading this. Have I missed anything? Do let me know in the comment section below 🙂
Consider Reading:
10 THINGS TO LOOK INTO BEFORE STEPPING INTO AN ARRANGED MARRIAGE
10 THINGS A NEWLY WED INDIAN GIRL FEELS