Arati Davva Kura recipe: AratiDavva | Banana stem is the inner portion of the fibrous stalk of the banana tree. Not only is it available around the year, its high fiber, potassium, and B6 content help treat stomach ulcers too. Keeping its nutritional facts aside a discussion regarding its taste is totally worth it.  Arati Davva Kura recipe is simple and easy to make and leaves you finger licking.
Ingredients to make Arati Davva Kura
Arati Davva: 1 Cup cubed into small pieces
For tampering
Cumin: 1/2 a teaspoon
Mustard seeds: 1/2 a teaspoon
Asafoetida: 2 pinches
Urad dal: 1/4 of a teaspoon
Chana dal/Bengal gram:  1/4 of a teaspoon
Peanuts: 2 teaspoons
Tamarind paste: 1 teaspoon
slit green chilis: 2
Curry leaves: few
For powder:
Peanuts: 3 teaspoons
Dry red chilli: 4
Green chili: 4
Ginger: half inch
Mustard seeds: 1/4 of teaspoon
Method:
While the ingredients list may look longer, the method to make Arati Davva kura| banana stem curry is as simple as making Tamarind rice. If you can make tamarind rice you are halfway there. Dry roasting the ingredients listed under "Powder" and making a coarse powder of the same is the main and crucial step.
Bring the cubed banana stem to 50% boil, along with a pinch of salt and turmeric. Strain and keep aside.
Take a pan and heat some oil.
To the oil add mustard seeds, cumin seeds, asafoetida, curry leaves, urad dal, chana dal, and peanuts.
Once the peanuts are nice and roasted, add in the tamarind juice/paste and cook for few seconds.
Add the half boiled cubed banana stem and give a good mix.
Add salt to taste, turmeric, and saute well.
Powder:
To make the powder dry roast the peanuts and dry red chilis and let them cool.
To the mixer,  add the roasted peanuts, dry red chilis, green chilis and half an inch of ginger.
Make a coarse powder and add it to the curry.
Cook for 5-10 minutes or till the curry is cooked well.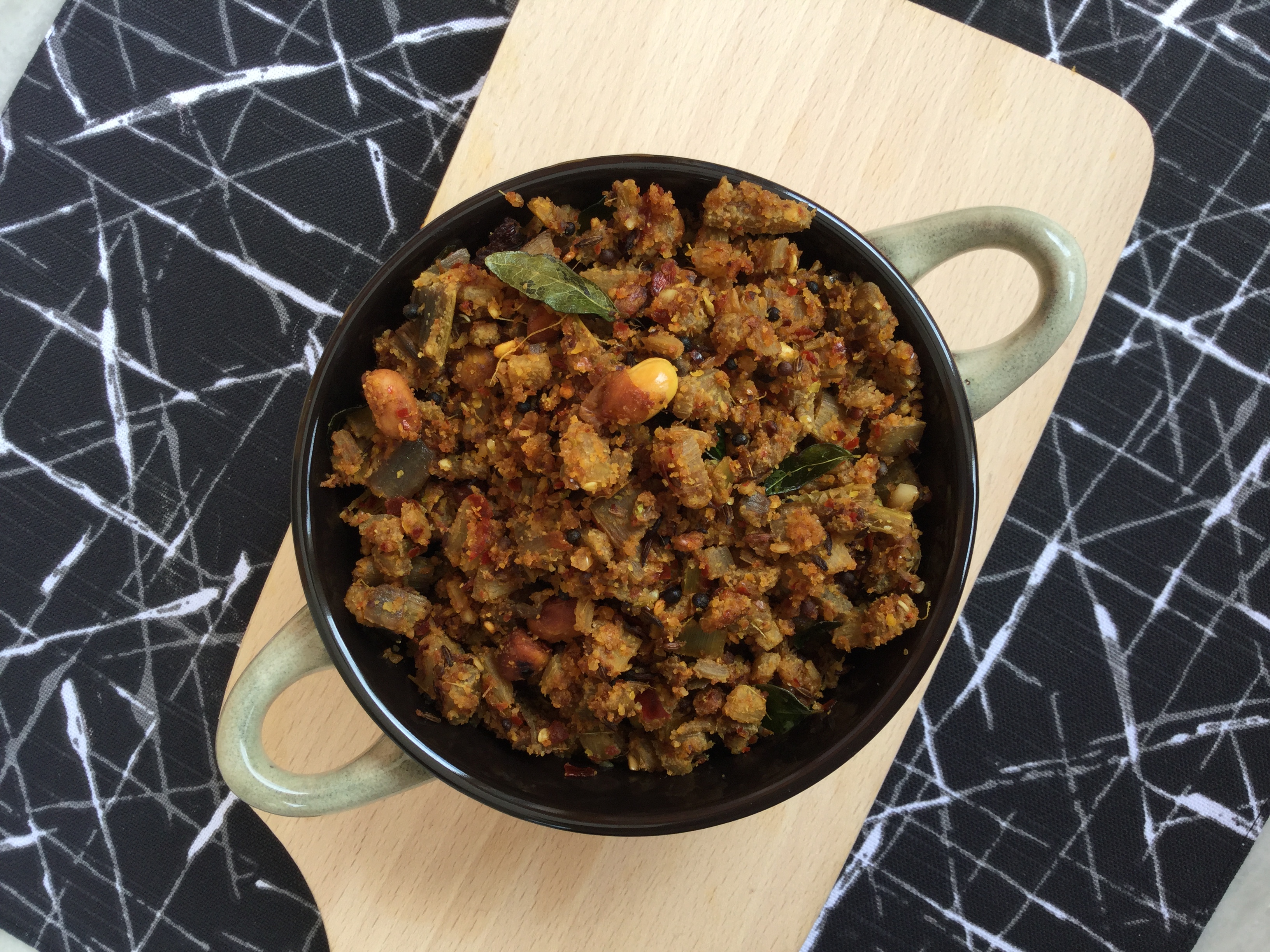 Serve hot with hot rice alongside tamarind rasam and enjoy your meal!
Summary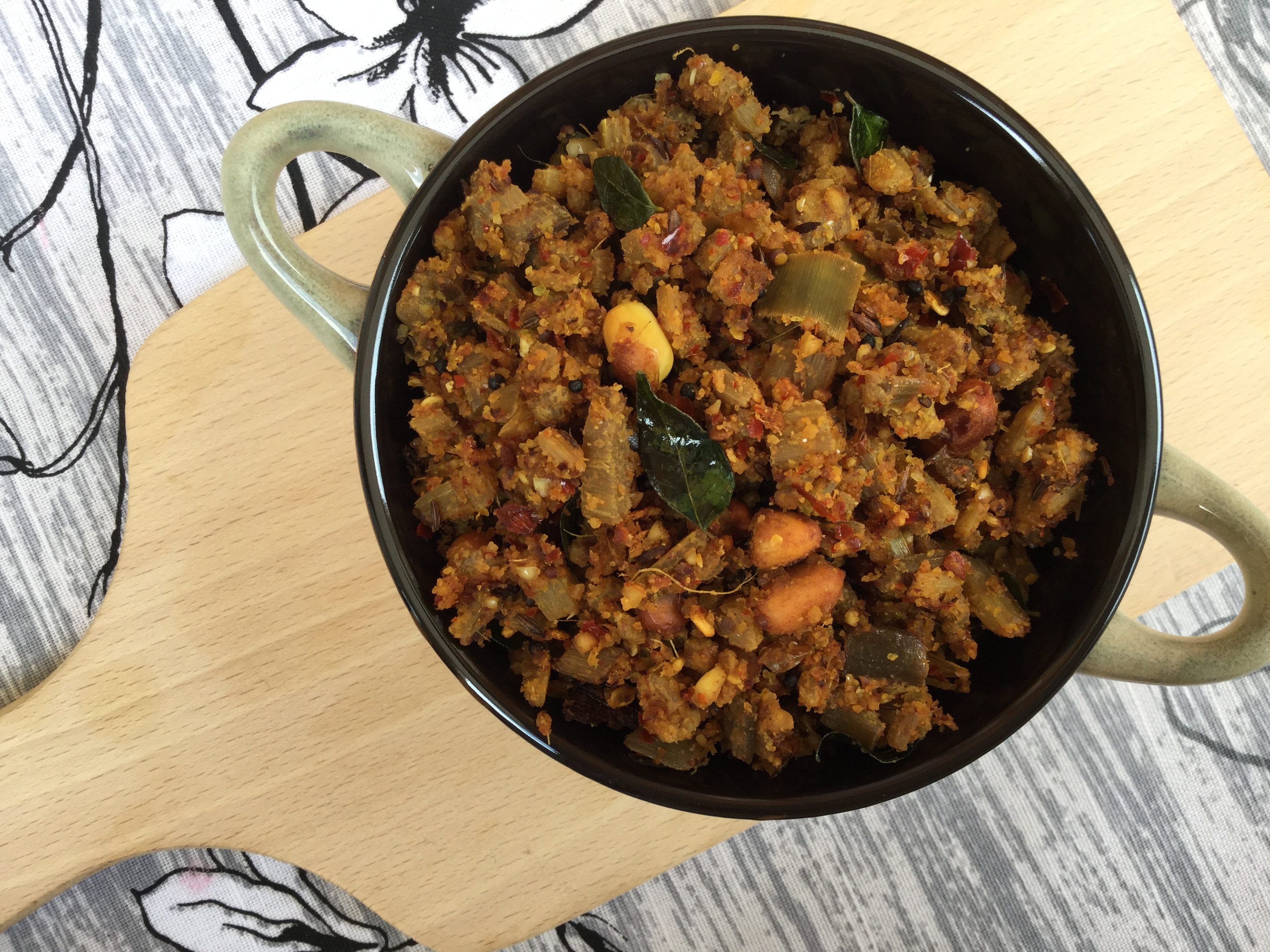 Recipe Name
Arati Davva Kura | Banana Stem Curry recipe
Published On
Average Rating





Based on 2 Review(s)