Of the many things that takes me to my childhood Stuffed Parwal Curry is one. Getting my hands on this super green veg was a dream as we moved to a place where these are not very familiar.  Since super markets now have everything,  we (me and parwal) are now reunited. Though the recipes parwal fry, parwal with potato (aloo potols) are famous, we are in love with my mom's special edition i.e Stuffed parwal curry where the parwals are stuffed with a special mix of onions and other ingredients.
Ingredients to make Stuffed Parwal Curry:
Parwal: 12-15
Onions: 3
Tomato: 1
Ginger: 2 inches
Garlic cloves: 3-4
Green chilis: 8-10
Fresh Coriander leaves: Hand ful
Method to make Stuffed Parwal Curry:
Peel the Potols/parwal with the back of a spoon/ knife. Avoid peeling it with the regular peeler as it removes a whole lot of skin and makes the parwal mushy when cooked. Once done slit the vegetable like shown on the both the sides.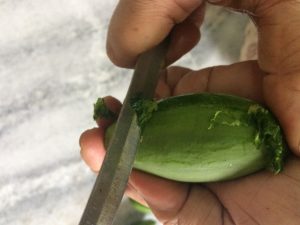 2. Take a pan and heat good amount of oil. Once the oil is nice and hot, add in the peeled and slit parwal. Cook till they are brown and soft. Once done take aside and let cool.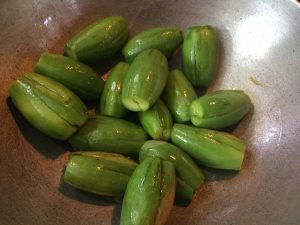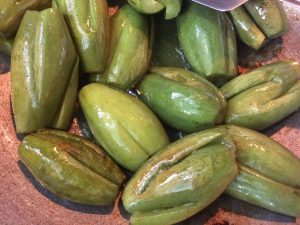 3. Keep all the ingredients ready. To the same pan add in the green chilis, ginger, garlic cloves and saute well.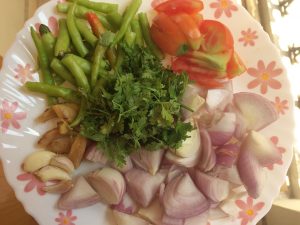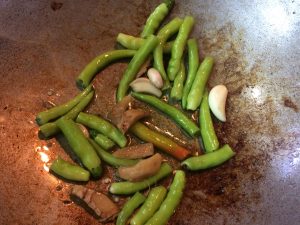 4. Add in the chopped onions and tomatoes and saute till they are soft and mushy.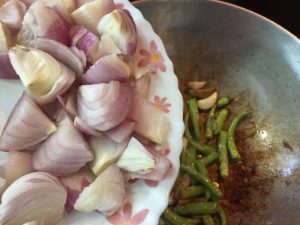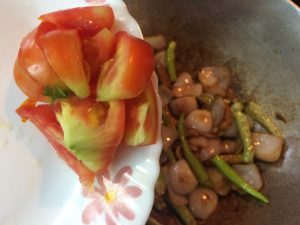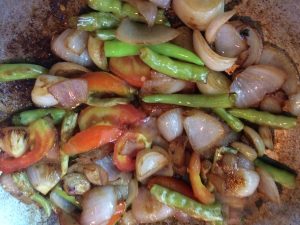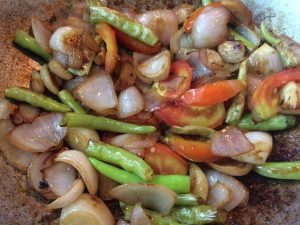 5. Once done, take all the ingredients aside and let cool. We shall now grind the above shown ingredients, with coriander leaves and salt to taste to make a coarse paste.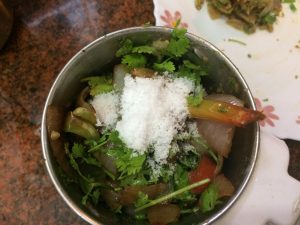 6. Stuff this coarse paste into the slit and sauteed parwals.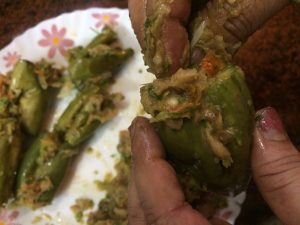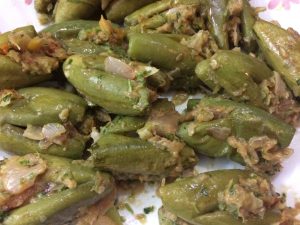 7. Once done, we shall now saute the above stuffed parwals till they start to smell amazing and looks golden brown in color.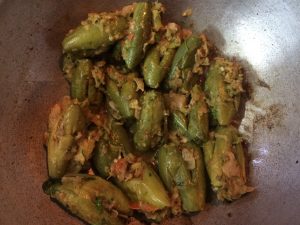 The yummy smell of the curry travels the entire home and will drag your family to the table drooling. Serve with hot steaming rice with rasam on the side.
Summary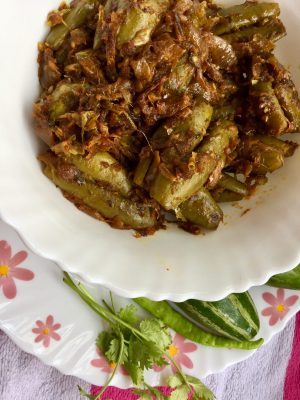 Recipe Name
Published On
Preparation Time
Cook Time
Total Time
Average Rating





Based on 3 Review(s)