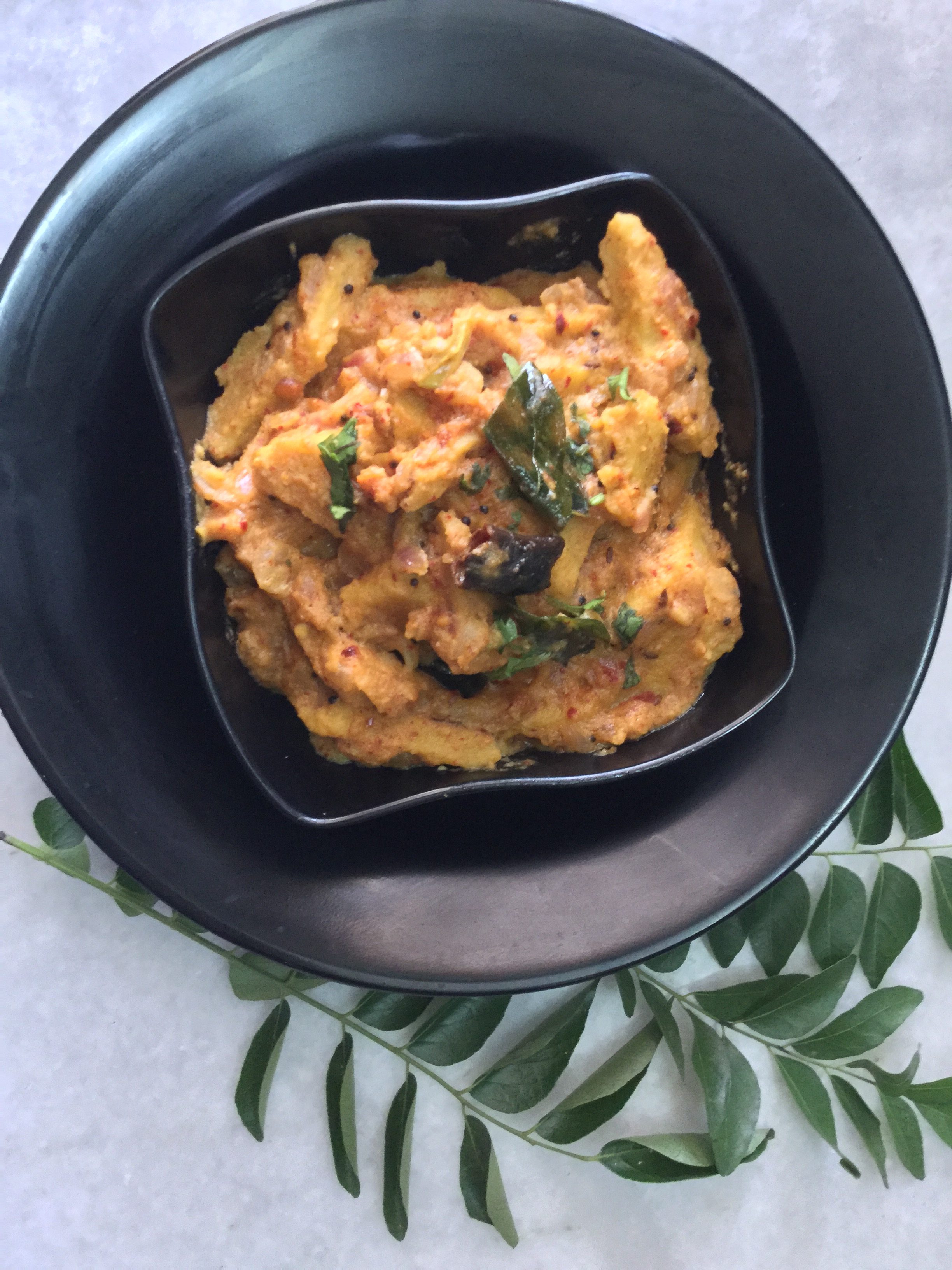 Moong Dal Chilla, now who doesnt like it? We love having nutritious food and when it is easy to make – I say its a cherry on the top. You sure have tried the Moong Dal Dosa and if you haven't its time you should. Taking the Moong dal Chilla/dosa to the next level we are here with the recipe of Moong Dal chilla Curry or say Pesarattu koora recipe.
Pesarattu koora ( Moong dal Chilla curry) is a simple and easy to make curry, where we first make the very instant moong dal dosa followed by making a stew in which these moong dal chilla pieces will be cooked in. So here we go with the Pesarattu Koora recipe.
Required ingredients to make Pesarattu koora.
To make moong dal chilla.
Moong dal: 1 cup soaked for 25-30 minutes
Green chilis: 6
Ginger: 2 inches
To make curry powder
Cumin: 1/2 a teaspoon
Peanuts: 2 teaspoons
Dry red chilis: 10
Urad dal: 1 teaspoon
Chana Dal: 1 and a 1/2 teaspoon
fenugreen seeds: a pinch
Coriander seeds: 1 teaspoon
To make the stew:
Onions chopped: 2
Curry leaves: few
Chopped chilis: 3-5
Tamarind juice: 1 cup
Method to make Pesarattu koora: 
Soak the moong dal for 30 minutes and grind into smooth paste along with green chilis, ginger, and cumin. Maintain a thick consistency.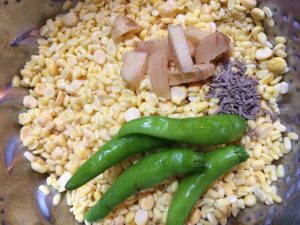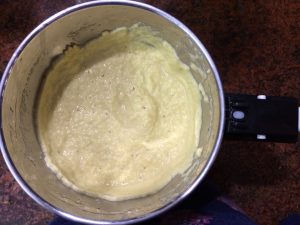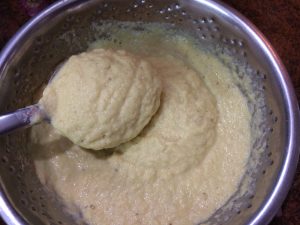 2. To mak this curry, make dosa of thick consistency. Once done, cut the dosa in diamond shape. Keep snacking on them till we move to the next level 🙂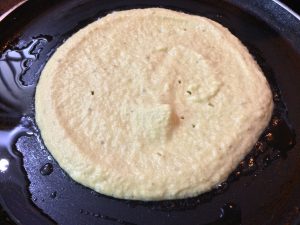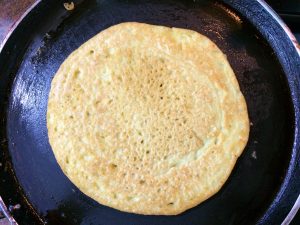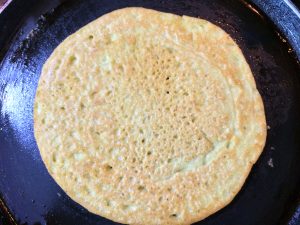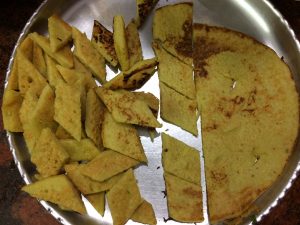 To make the curry powder, heat some oil and roast the peanuts first. Once the peanuts are nice and roasted, add in the urad dal, Chana Dal, coriander seeds, fenugreek seeds and dry red chilis. Once done take aside and let cool. Make a coarse powder of the same with some salt.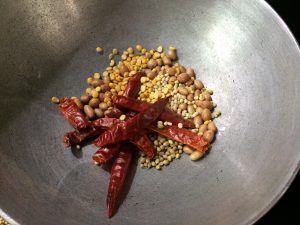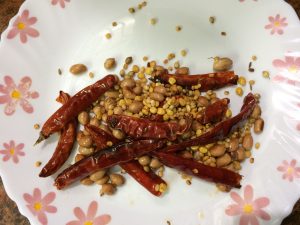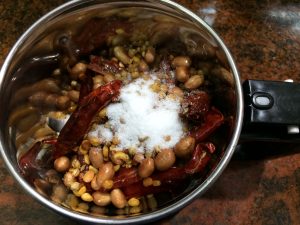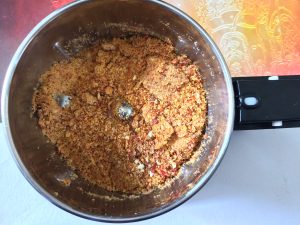 Taking the whole recipe to the last step now, we now will make the stew 😀
Take a pan and heat some oil. To the pan add in the mustard seeds, cumin seeds, urad dal, chana dal and some dry red chilis and let them sputter. Once done add in the chopped onions, chilies and curry leaves.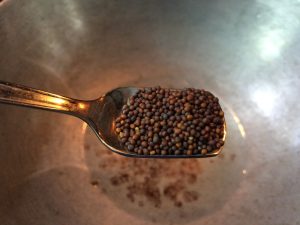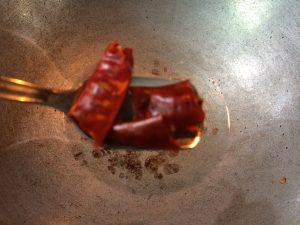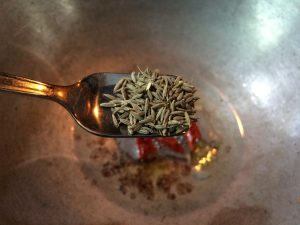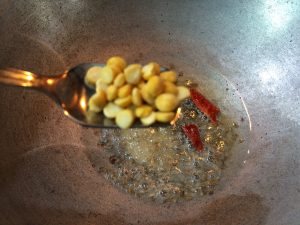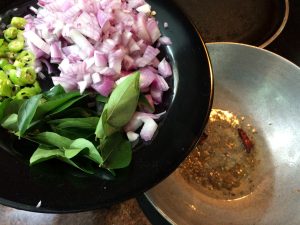 Once the onions are translucent add some turmeric for good color. To the pan now add the tamarind juice.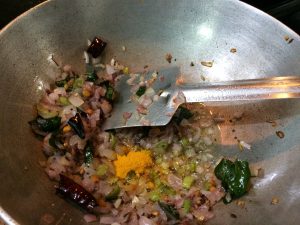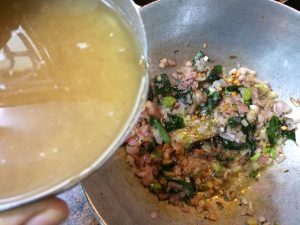 Bring the tamarind juice to a boil and add salt to taste. Add in the moong dal chilla pieces. Cover and  let cook for few minutes.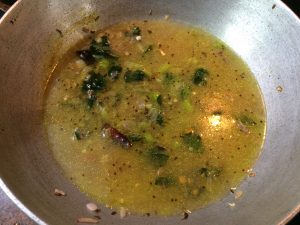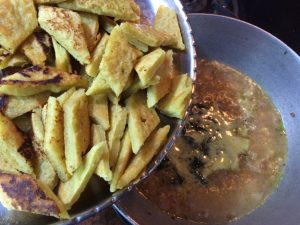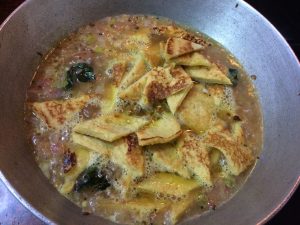 Add in the powder that has been made and kept aside. Give a good mix and cook for another few minutes.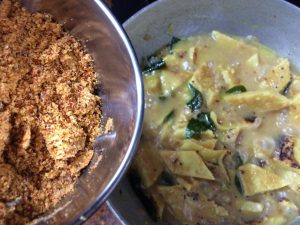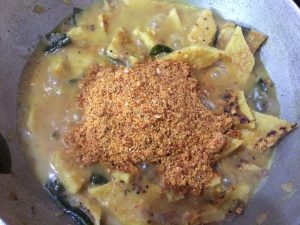 The moong dal chila curry is now ready.  Serve with hot rice and  rasam on the side and you are having a great meal already 🙂
Summary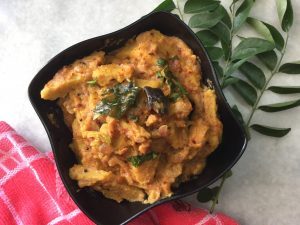 Recipe Name
Published On
Average Rating





Based on 4 Review(s)