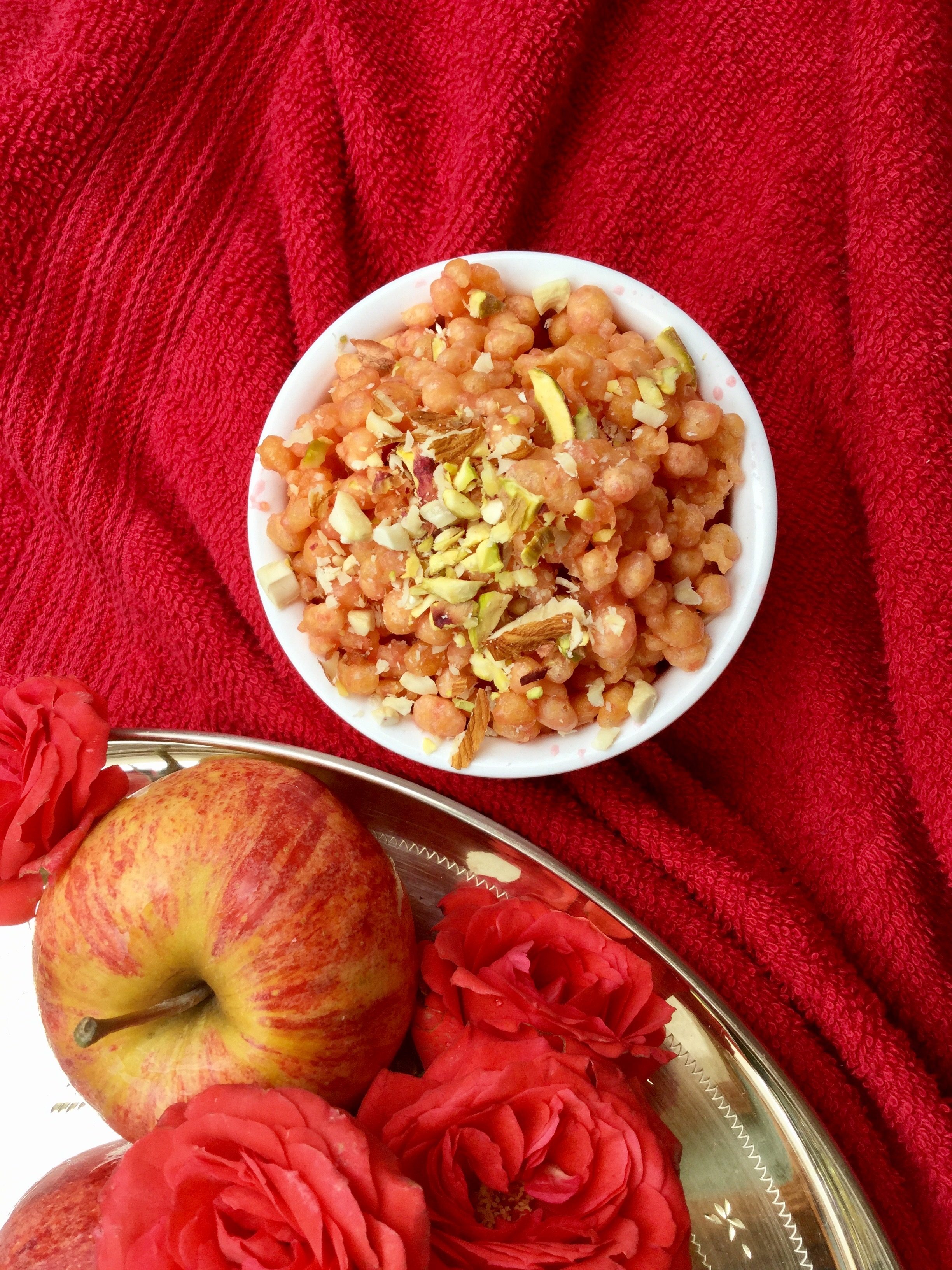 Sweet Boondi: Who doesn't love these droplets of delicacy that melts in the mouth. And in India, you absolutely need no reason to devour the juicy and soft delectables.
We all do love it but have you ever thought of making it at home? If not, you should! Since making these is one of the easiest things you just embark.
With all the festivals ahead I am sure you are looking for some easy yet delightful recipes, that can be offered to the gods and can be served to the loved ones:)
Hence let's walk into the kitchen and start making Sweet Boondi, and all you need is to spare two minutes and read How to make sweet Boondi at home.
To make Sweet Boondi you will need:
Besan:
Water:
Oil: To deep fry
Sugar: To make sugar syrup.
Method to make Sweet Boondi:
Method to make Sweet boondi:
This recipe calls no measurements, hence take the required amount of besan and add water gradually to make it into a paste.
1) If the boondis are falling flat and losing its round shape then: The batter has become thin – Add a spoon or two of besan
2) If the boondi's are forming long with a tail: The batter is too thick. – Add a spoon or two of "Water"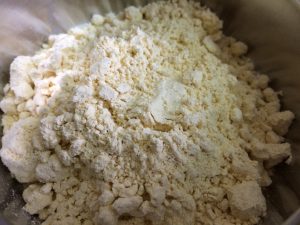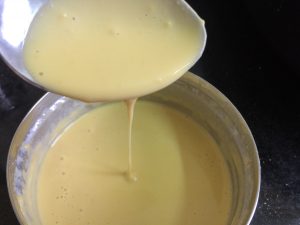 Once the batter is ready set the oil for deep fry and keep your perforated ladle ready. Place the ladle over the hot oil and pour the besan mix through the holes.
Once the boondi's are in the oil, let them just cook and take aside. Over frying will make them brown and different in taste aswell.
Once you start pouring the boondi through the perforated ladle, let the droplets fall by themselves. You can tap the ladle every now and then.
Clean wipe the ladle after every batch. You can use a cloth or kitchen tissue. This clears the filled perforations and makes the boondi fall into the oil easily.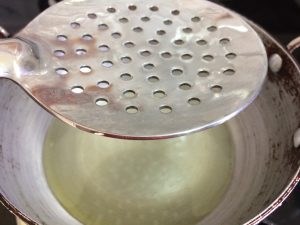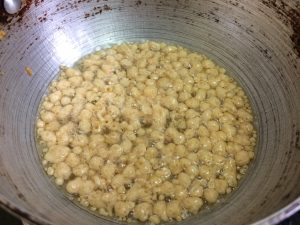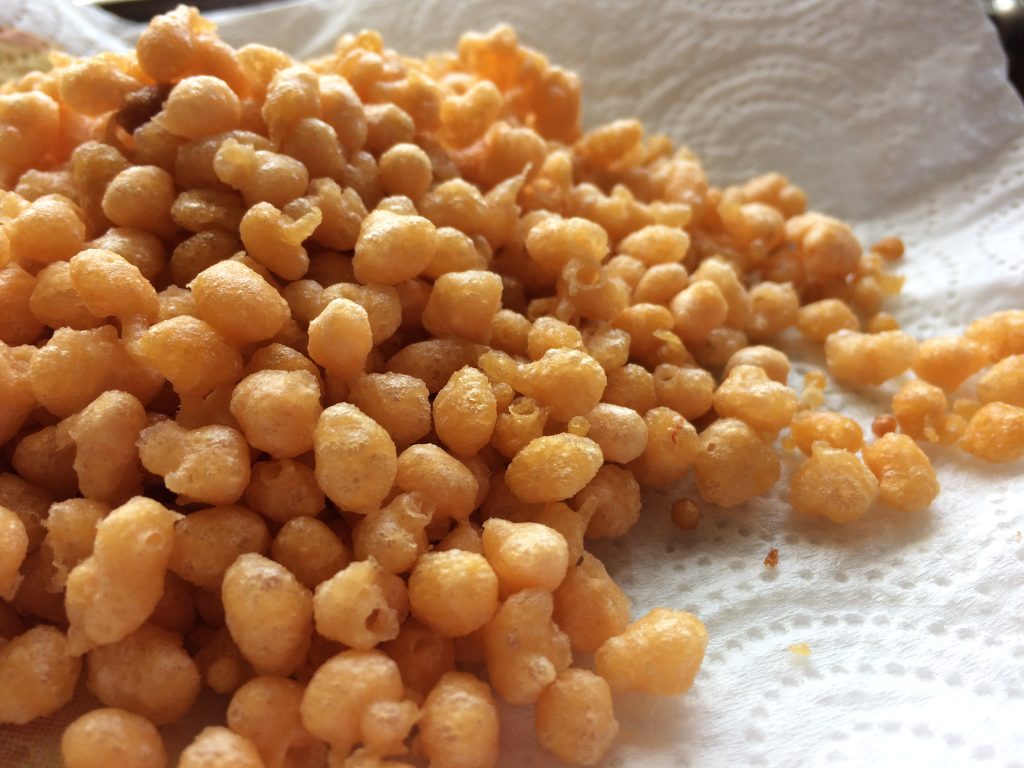 Sugar syrup can be of required consistency: If you want juicy boondi's then let the syrup be just thick between your fingers consistency then add the food color to the sugar syrup.  But if you are looking for dry sweet boondi then one string sugar syrup is all you need.  I made one string sugar syrup. Once the syrup is ready dip the boondi and leave till they absorb the whole syrup.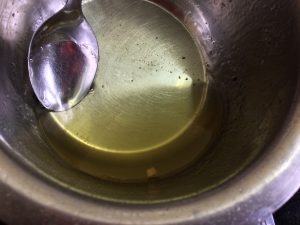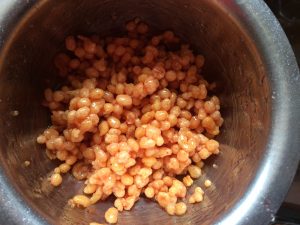 The boondi is now ready and can be served. Add dry fruits of your choice and enjoy!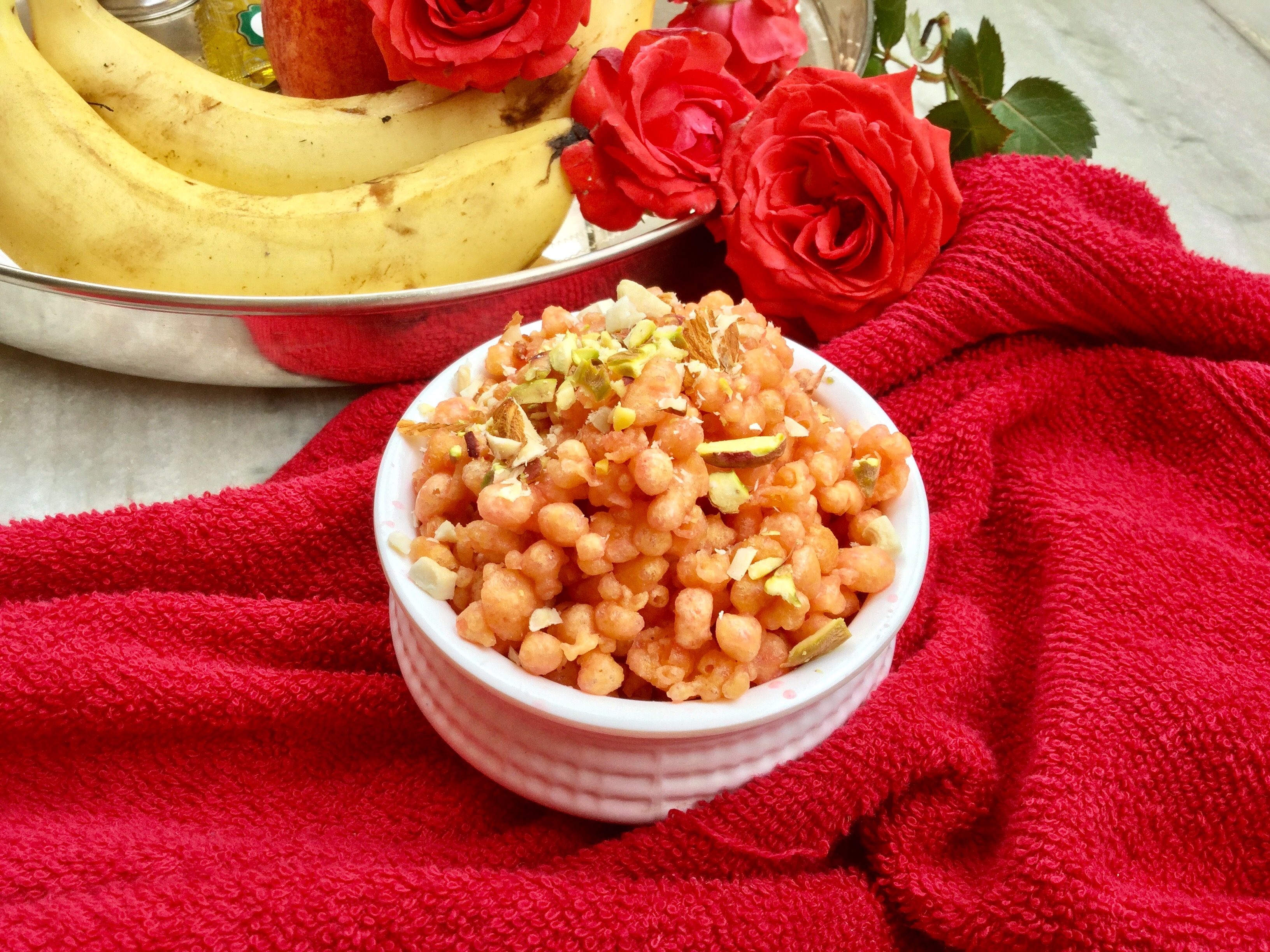 Also check: Semiya payasam in less than ten minutes
Summary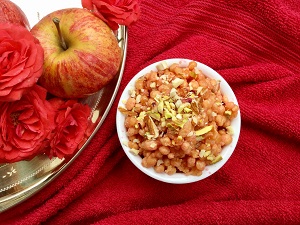 Recipe Name
Sweet Boondi Recipe: How to make sweet Boondi at home
Published On
Preparation Time
Cook Time
Total Time
Average Rating





Based on 3 Review(s)