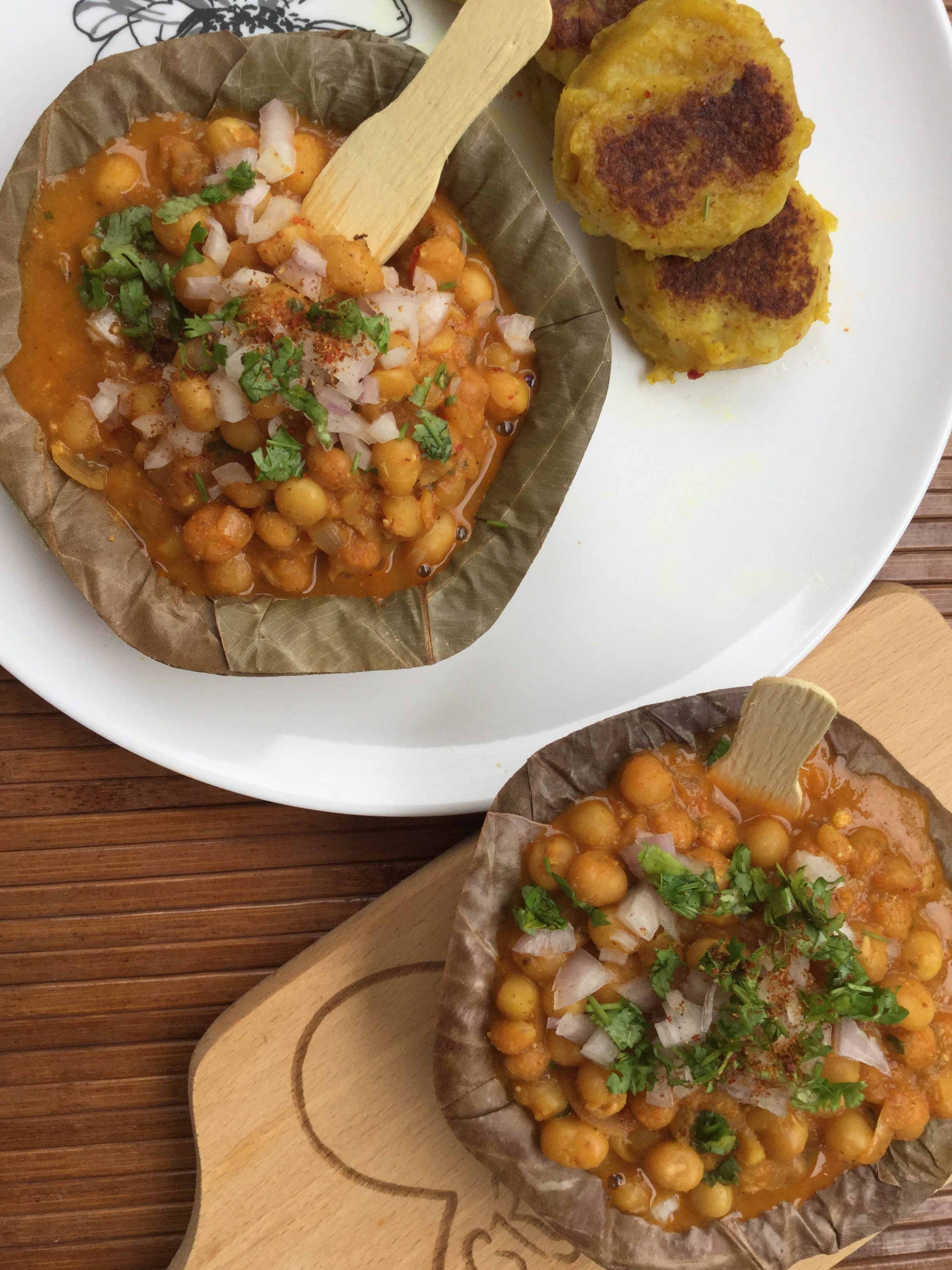 Ragda Chaat Recipe| Matar chaat | Ragda patties recipe: Ragda chaat recipe includes the making of matar chaat and ragda patties. Matar being the white peas are cooked with spices that make an exquisite chaat. The Ragda patties are served along with the matar chaat making the dish into a wholesome Radga chaat. You can skip making the ragda patties and eat the matar chaat as it is too. However, matar chaat when served with ragda patties tastes delightful.
Ingredients to make Ragda chaat: To make the taste powder:
Cumin seeds: one teaspoon
Coriander seeds: one teaspoon
Dry red chilis: 4 or more( to preferance)
To make the masala paste and chaat:
Dried white peas: 2 cups ( soaked overnight and boiled)
Onions: 2
Tomato: 1
khaskhas: 1 teaspoon
Cumin seeds: 1/2 a teaspoon
ginger: one inch
 Garlic: 4-5 cloves
Cashew nuts: few
For Ragada Patties:
Boiled potatoes: 4
Salt: to taste
turmeric: 1/2 a teaspoon
Taste powder.
The list of required ingredients and process involved might look intimidating but the actual time and effort required are less than twenty five to thirty minutes.
Method to make the Masala paste:
Roughly chop the required ingredients and make a soft paste.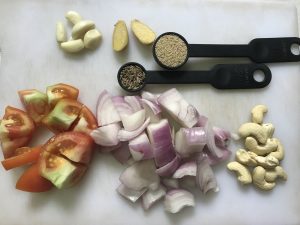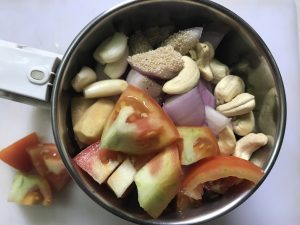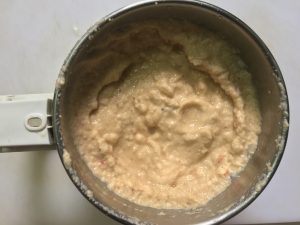 To make the powder required take a small pan and dry roast coriander seeds, cumin and red chilis. Let cool and make a fine powder.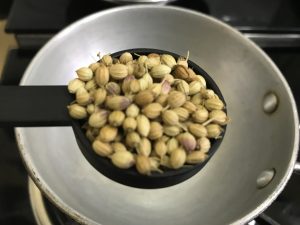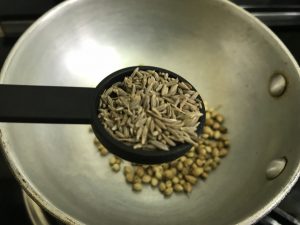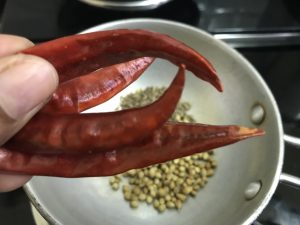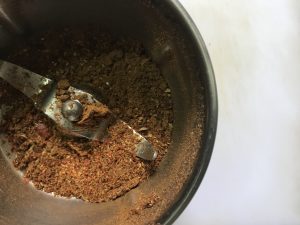 To make the patties:
Boil required number of potatoes and mash them. To the mashed potatoes add in salt to taste, turmeric powder and taste powder we just made. Make round balls and press with your thumb to make round patties shapes.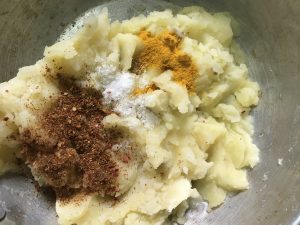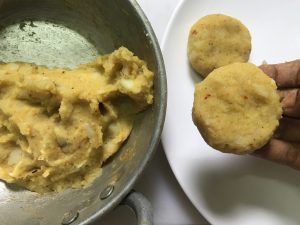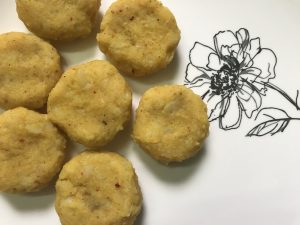 Once you are done making the patties, take a pan and heat some oil. Roast the patties till golden both sides.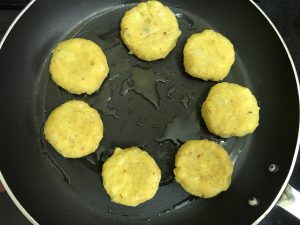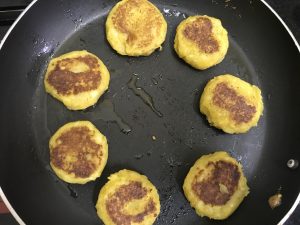 Once done eat a couple of patties and energies yourself for the next big step. 😀
To make the chat we will need
soaked and boiled white peas
The masala paste we made and kept aside
A chopped onion
some green chilis.
Salt
Taste powder
Turmeric powder
Red chilis powder.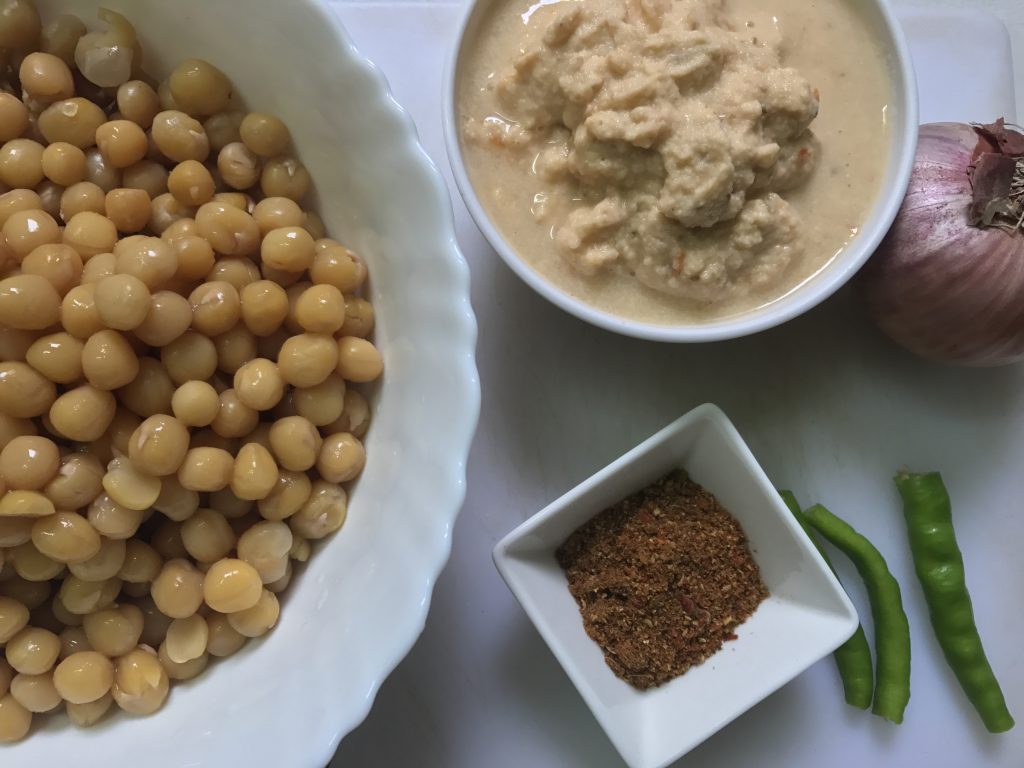 Method:
Take a pan and heat some oil. To the pan add in the chopped onions and green chilis. Once the onions are nice and transparent add in the red chili powder and turmeric powder.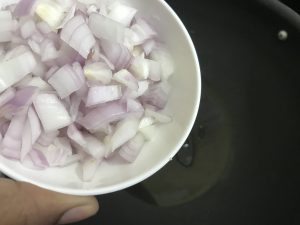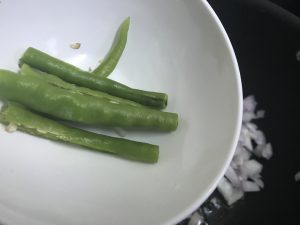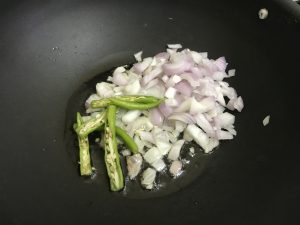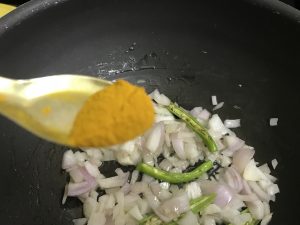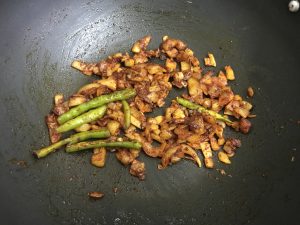 Once the onion are cooked, add in the paste. To the same add in some curd and give a quick mix. Once the masala is nice and brown and starts to leave its fat,  its time to add in  the cooked peas.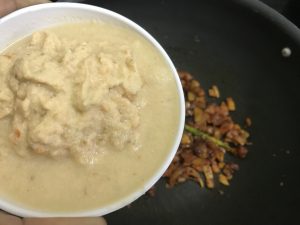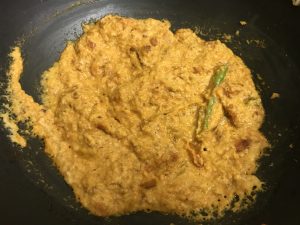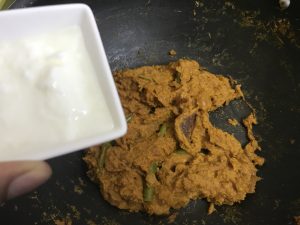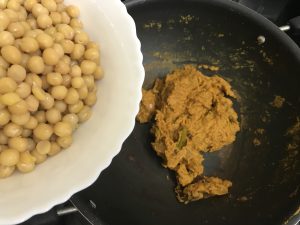 Give a quick mix and cook for 2 minutes. Add in required amount of water and salt to taste.  Cook on low- medium flame for 15 minutes.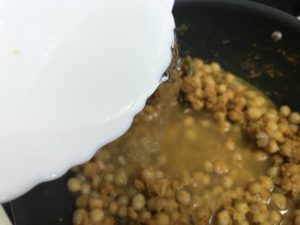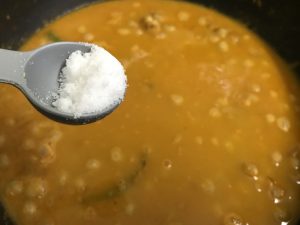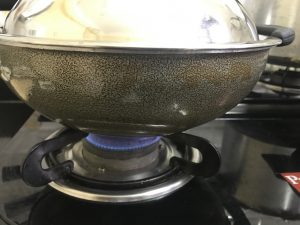 Finish off by adding chopped coriander leaves. Serve hot with chopped onions and do not forget to sprinkle the powder we made for the scrumptious taste.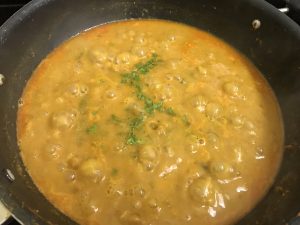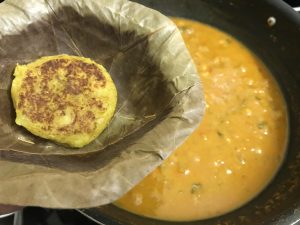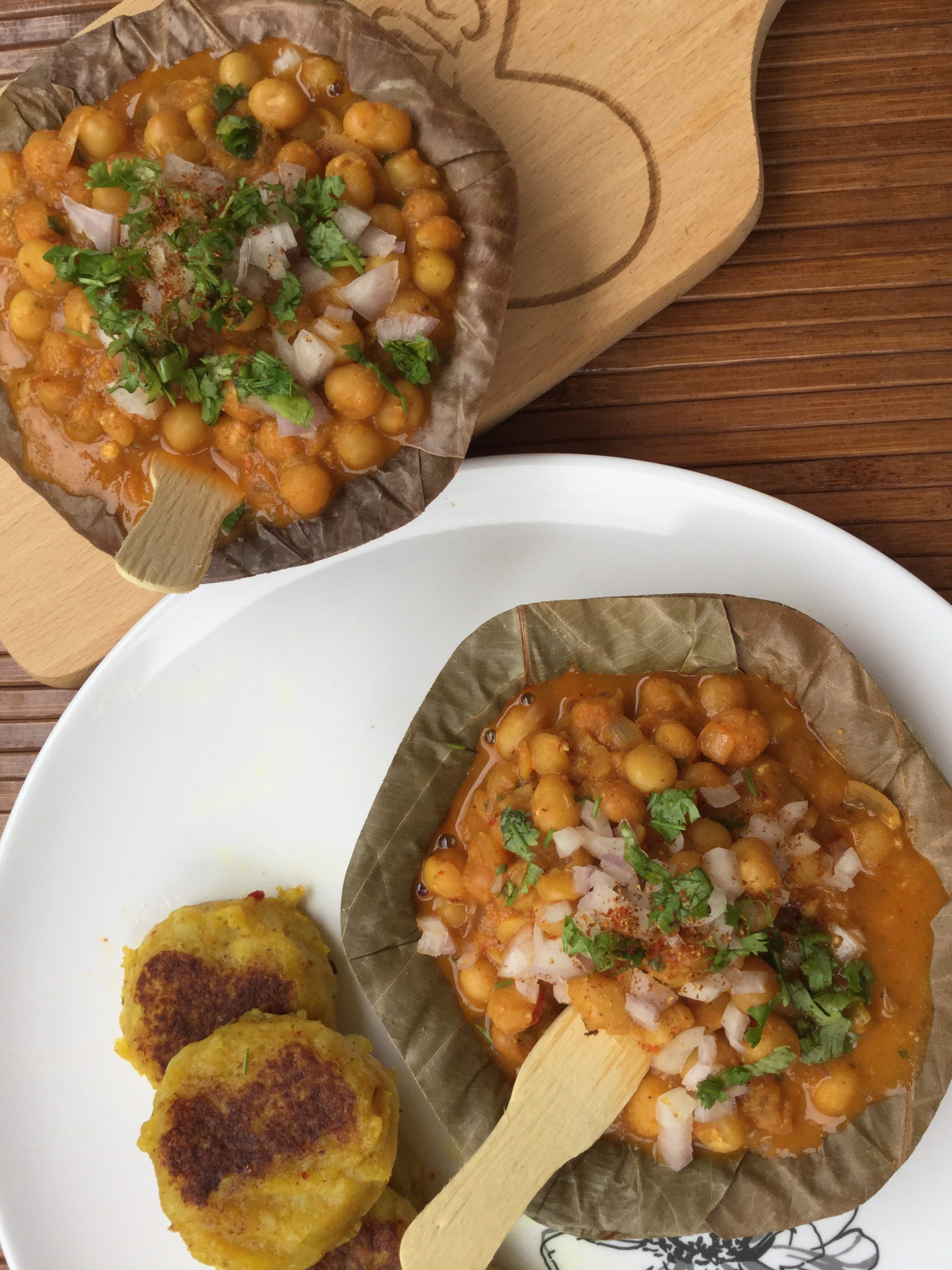 Do try out the recipe and leave your comments below 🙂
Recommended: Paneer Bhurji recipe
Summary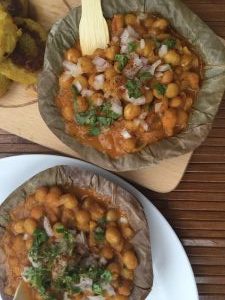 Recipe Name
Published On
Preparation Time
Total Time
Average Rating





Based on 6 Review(s)