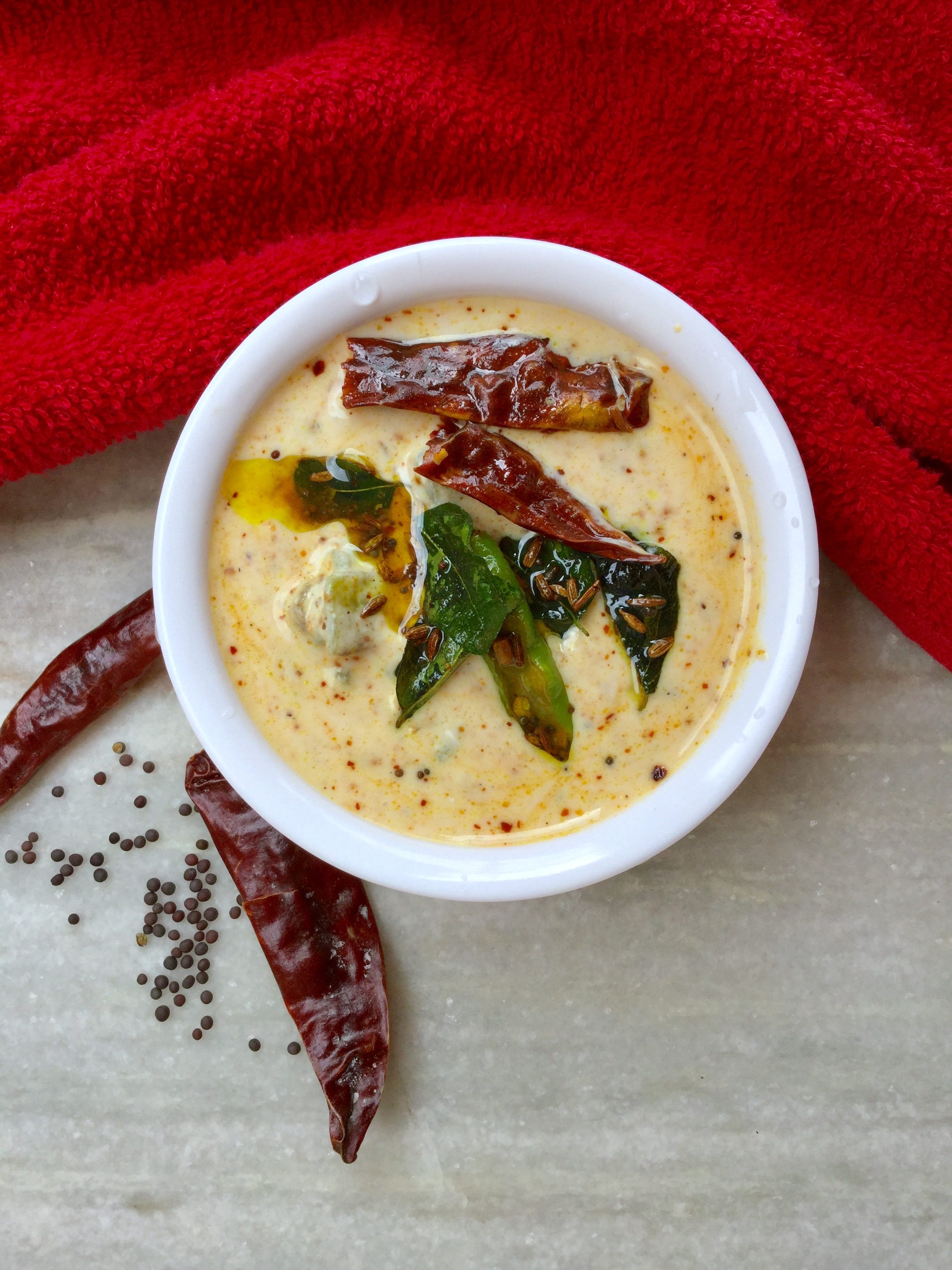 Potlakaya perugu pachadi is made from potlakaya (snake gourd) a vegetable known for its antibiotic and anti-inflammatory benefits. This healthy vegetable when cooked and mixed with tampered curd finishes off to a yummy dish called potlakaya perugu pachadi.  This recipe can be finished by simply cooking the potlakaya and adding it to the tampered curd, but adding in the roasted dry chili and a couple of mustard seeds powder gives some added flavours and makes it even tastier. so, let's check the recipe on how to make potlakaya perugu pachadi.
Required Ingredients:
Potlakaya: 1/2 of its lenght of one cup cubed
Curd: One cup
dry red chilis: 7
Cumin: 1/2 a teaspoon
mustard: 1/2 a teaspoon
salt: to taste
curry leaves: few
green chili: 1
Asafoetida: 1/4 of a teaspoon
Fenugreek seeds: 5
Coriander leave: few chopped
Turmeric Powder: 1/3 of a teaspoon
Method to make Potlakaya Pergu pachadi:
Firstly, scrape off the skin with a peeler. Slit the gourd length wise making it easy to scrape off the seeds and the fibre. Then cube the veggie and put it in salt water.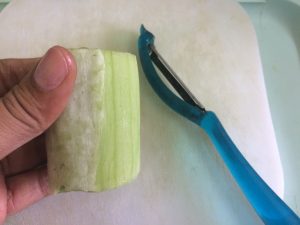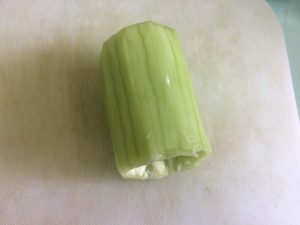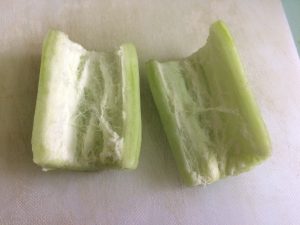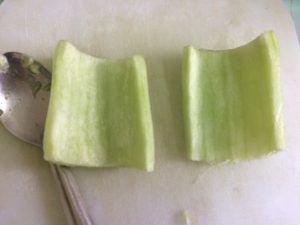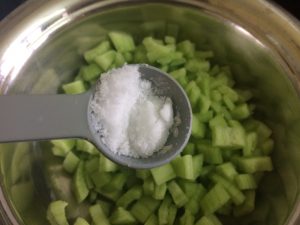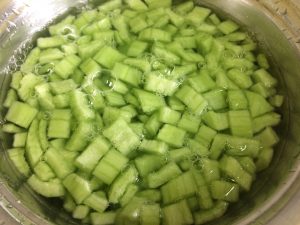 Take a pan, heat some oil (use less, as it absorbs very little oil) and add in the washed cubes and cook till they are soft and almost half their quantity.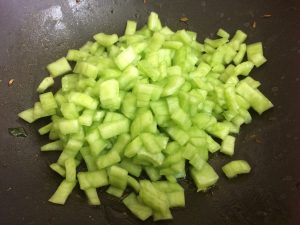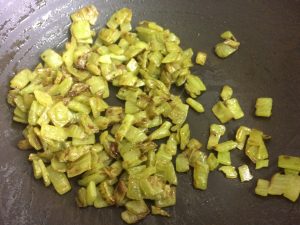 Let the cooked gourd cool down and then add it in the whisked curd.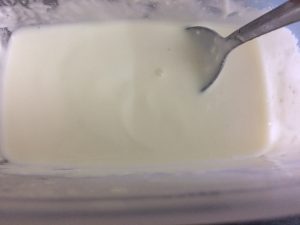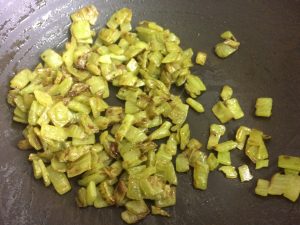 Take the same pan and heat some oil for tampering. To the pan add mustard and cumin seeds. Let them sputter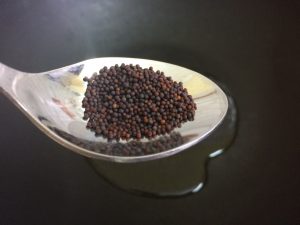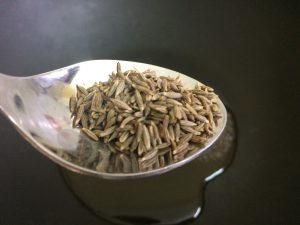 Add the fenugreek seeds and dry red chilis ( 2 for tampering and 5 will be used to make powder)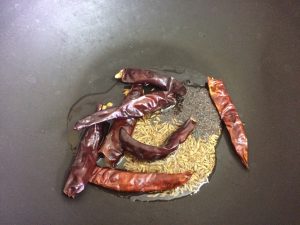 Add asafoetida and curry leaves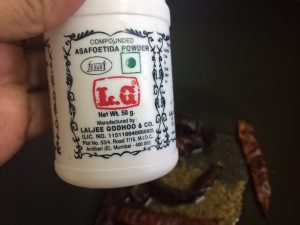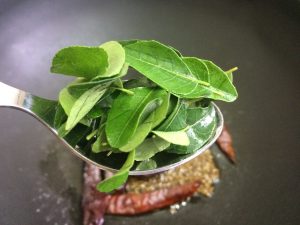 Add turmeric powder and slit green chilis. Saute till the tampering turns aromatic.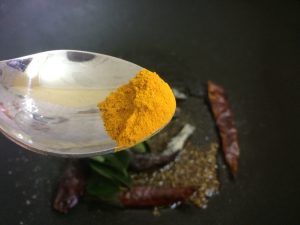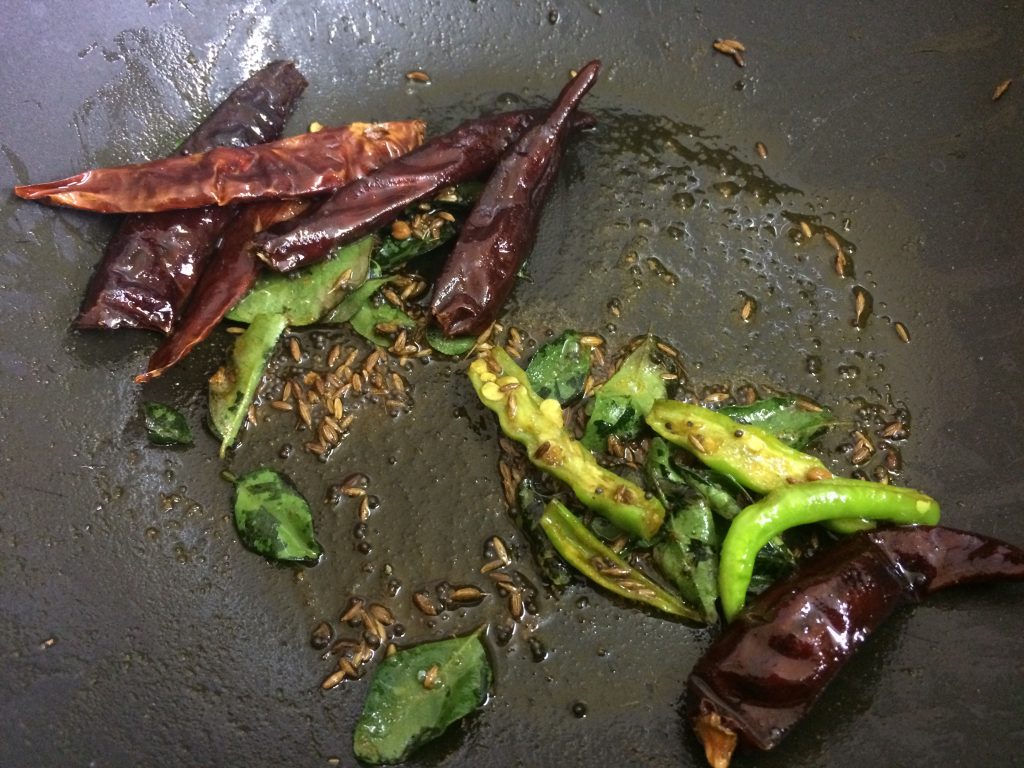 Of the 7 dry red chilis take out five of them into the mixer jar along with a pinch of mustard seeds and salt. Make a coarse powder and add in the curd along with the tampering and chopperd coriander leaves.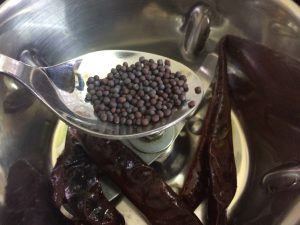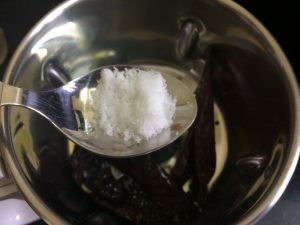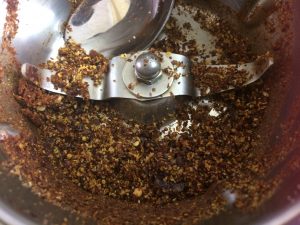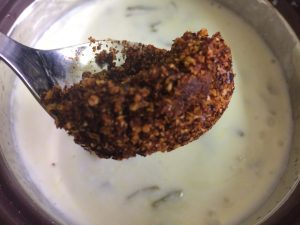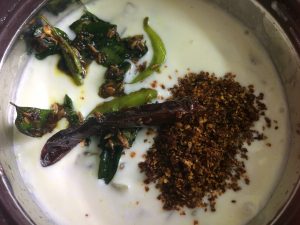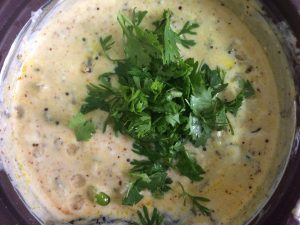 Potlakaya perugu pachadi is now ready to be served along with rice or roti.
Also, check Potato tamarind curry
Summary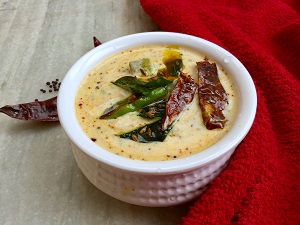 Recipe Name
Potlakaya Perugu pachadi recipe
Author Name
Published On
Preparation Time
Cook Time
Total Time
Average Rating





Based on 4 Review(s)