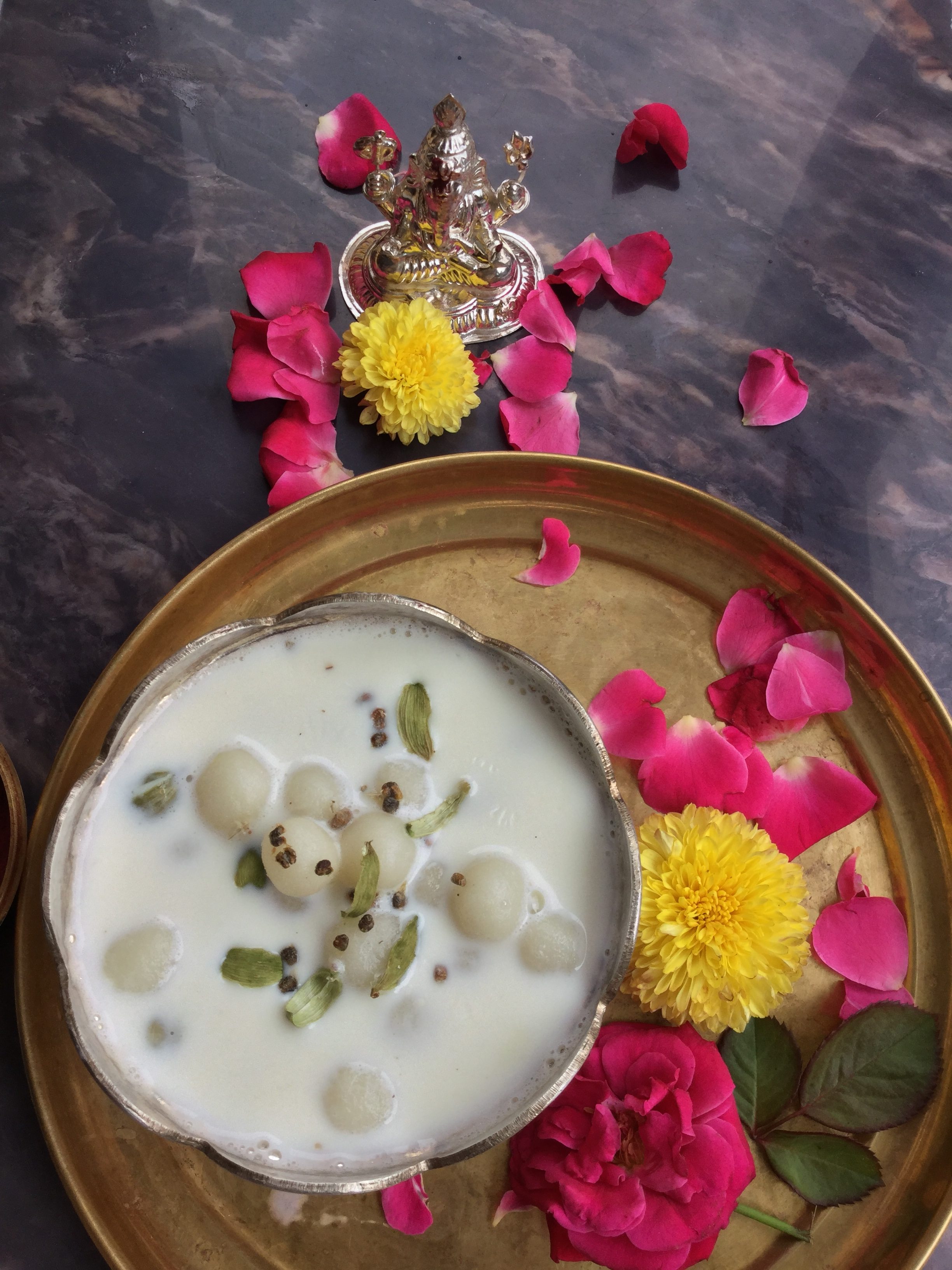 Pala undrallu: Pala undrallu is sweetened and steamed rice balls cooked with grated coconut and milk. It is one of the five naivedyams we offer to the Lord Ganesha along with Undrallu, Modak, Chalmidi, and pulihara (tamarind rice). Rice flour is the main ingredient in many of these recipes. Just by making the dough of rice flour three different items can be made and offered to the deity.
Ingredients required to make Pala Undrallu.
Rice flour: 1 cup
Hot water: To make dough
Salt: 2 pinches
Sugar: 1/2 cup
Grated coconut: optional ( 1/2 cup)
Cardamom powder: 1/8 of a teaspoon
Method to make pala undrallu:
To make pala undrallu we first need to make a soft dough of rice flour. For the same, boil 2 cups of water for every one cup of rice flour with little salt and ghee. Add in the rice flour slowly while stirring and cook till it forms a dough. Alternatively, make the rice flour dough just the way you would make dough for Roti by adding hot water little by little. This way one has more control while making the dough.I believe this way one has more control.
To the rice flour add some salt and on the side boil some water.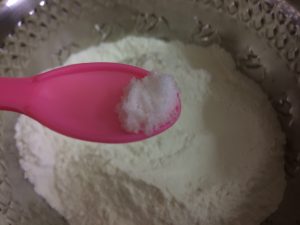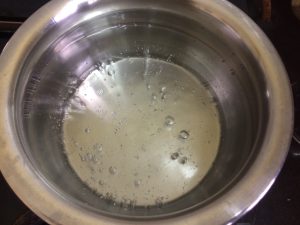 Add hot water little by little and mix using a fork or spoon since it would be too hot to use your hand. To the dough add in a spoon or two of powdered sugar. This makes the rice balls sweet and tasty.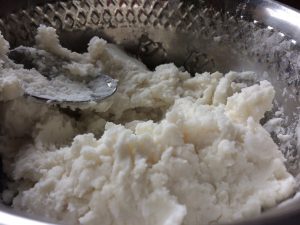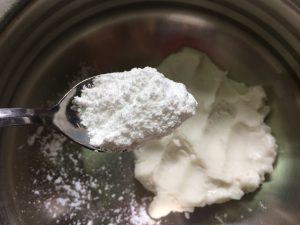 Make very smalls balls(grape size) and to make them you can grease your hands with ghee or water. Once done, steam the rice balls for five minutes by placing them in a perforated plate or vessel over steaming water. You can also use a pressure cooker with out weight and steam them for exactly five minutes. A very important step for soft undrallu. Skipping this makes the rice flour balls hard and chewy in the milk.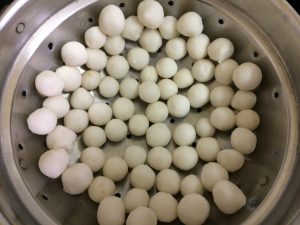 While steaming the balls of the dough let the milk simmer on the other side. Add sugar, cardamom, and grated coconut at this stage.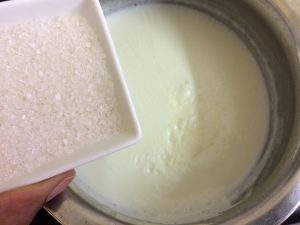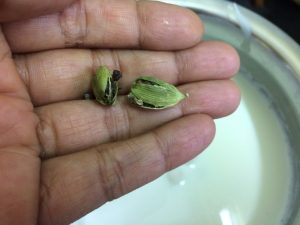 Once the milk starts boiling add in the steamed undrallu and cook for another five minutes.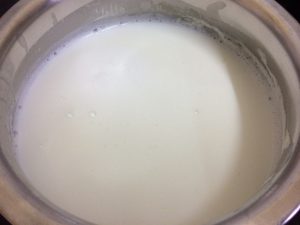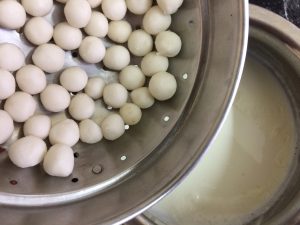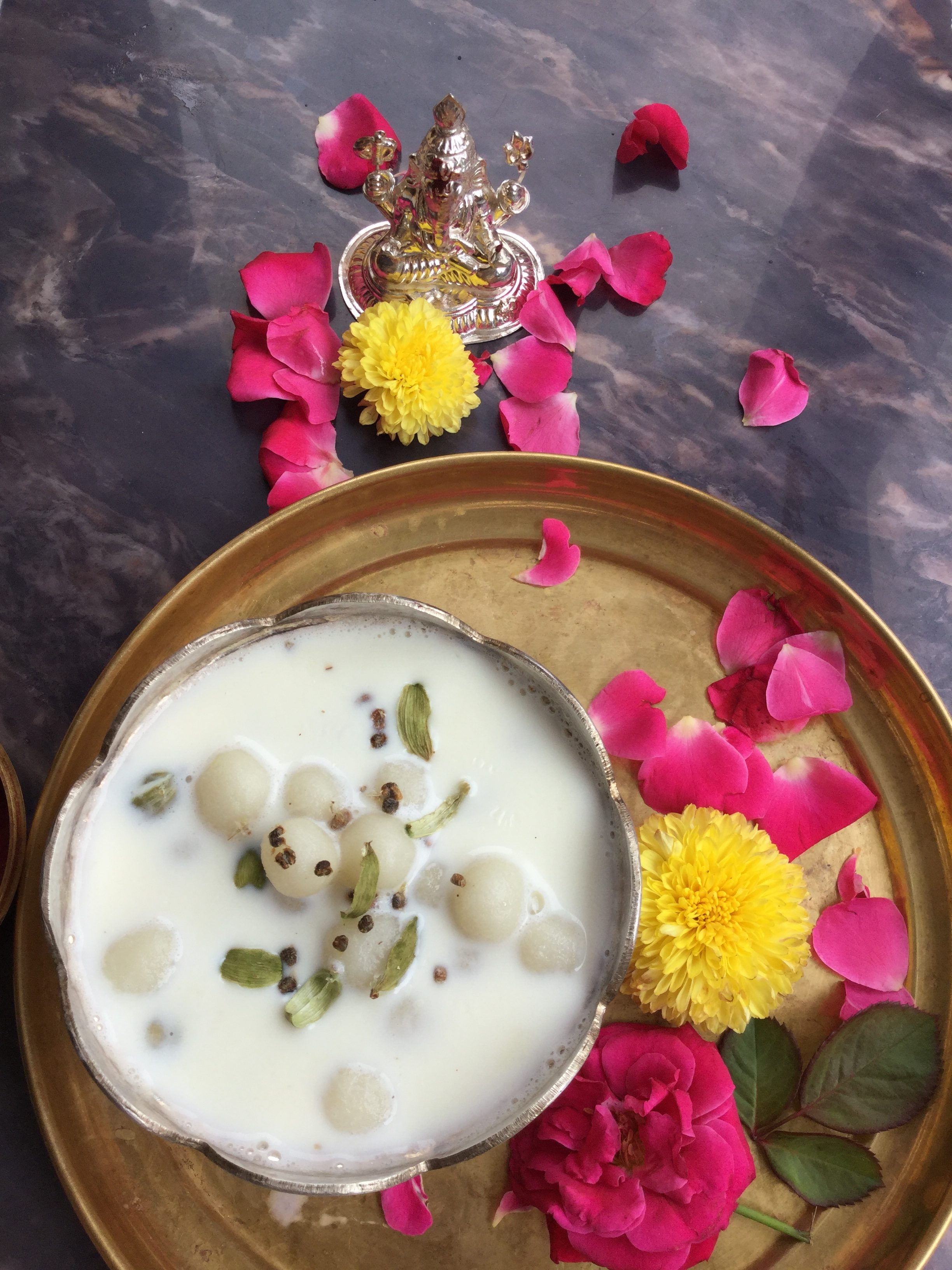 Summary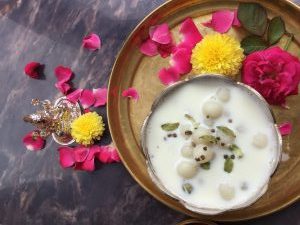 Recipe Name
Published On
Preparation Time
Cook Time
Total Time