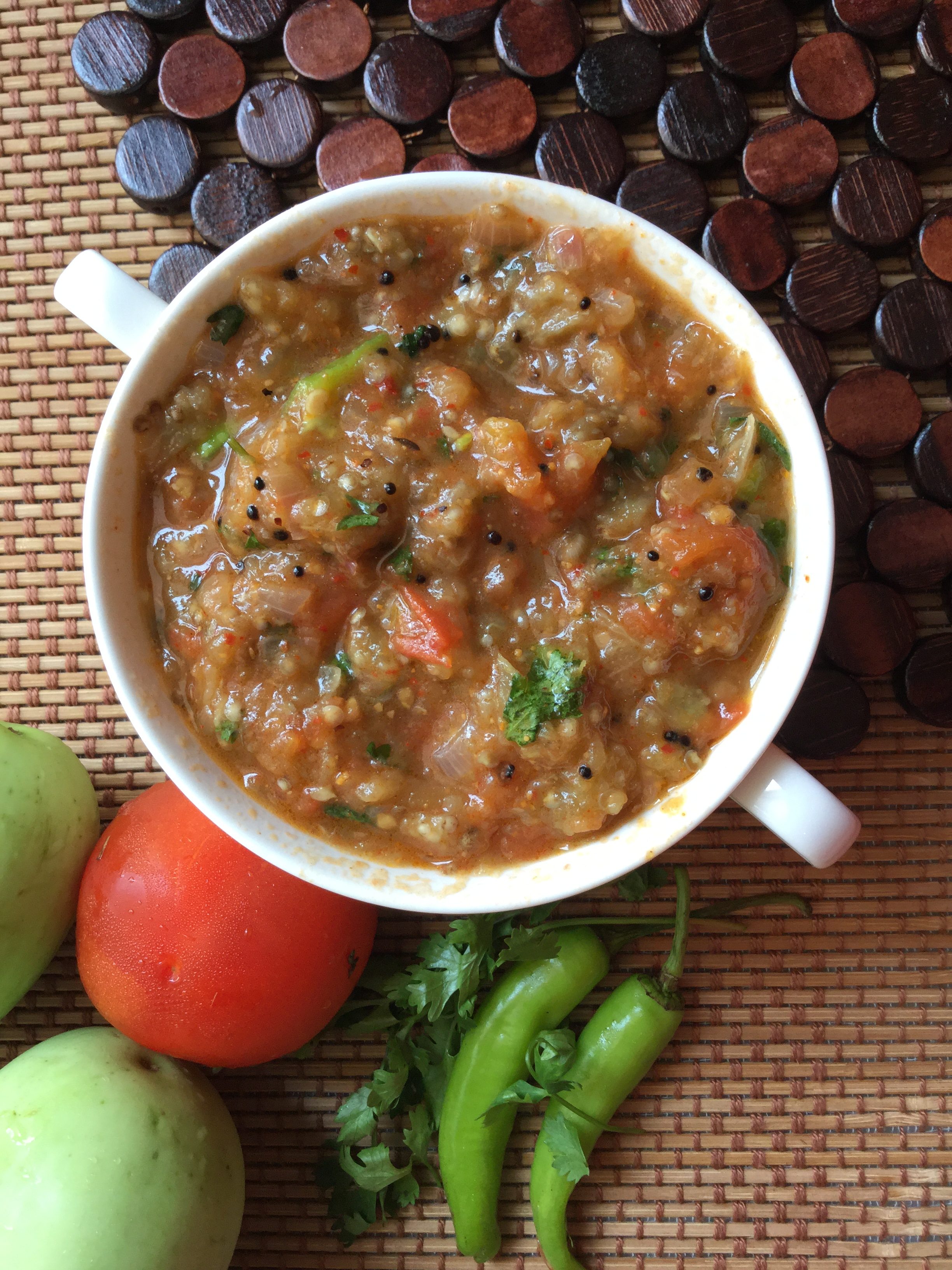 Brinjal is a major part of south Indian cuisine and of all the varieties of recipes Burnt Brinjal Chutney is one. Burning the brinjal might sound a bit confusing but the recipe makes a great side for a wholesome meal. With out much talking lets check out the Kalchina Vankai pachadi|Burnt Brinjal Chutney.
Ingredients to make Burnt Brinjal Chutney|Kalchina Vankai Pachadi
Brinjal: 3
Onion: 1 big
Boiled Tomatoes: 2
Green chilis: 6
Coriander leaves: Handful
Mustard seeds: 1/2 a teaspoon
Dry Red Chilis: 2
Asafoetida: a pinch
Salt: to taste
Curry powder: 1 teaspoon
Tamarind juice: To taste/2 teaspoons
Method:
Firstly wash your brinjals and apply a layer of oil to them. On the stove using a net/roti jari roast the brinjal on all sides. On the other stove set the tomatoes to boil.
->Here is cute story I wanna share about the below two pics. I was asleep and so, my mum decided to take pictures of whats happening. She took this picture of ONE Single Brinjal(seriously!! One Brinjal) as the before shot (like saying you need brinjals) and carefully without any blurring she took the other one while burning it. When I showed up she assured me not to worry as she took the before shots! Cute isnt it!!!  hehhe I really love the one brinjal pic and so have decided not to change them seeking perfection. 🙂 Okay into the recipe now..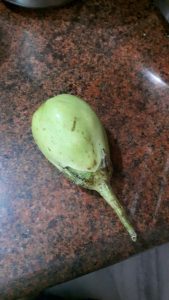 TIP: Once the roasted brinjals are ready let them cool and carefully remove the skin. Once you peel off the skin, rinse the brinjals under running water carefully in order to remove the burnt smell. This step is crucial and enhances the overall taste.
Take a pan and heat some oil, To the pan add in the boiled-mashed tomatoes. Cover and cook till the raw smell goes off. Then add in the roasted and mashed brinjals as well. Cook the mix for 5-7 minutes and keep aside.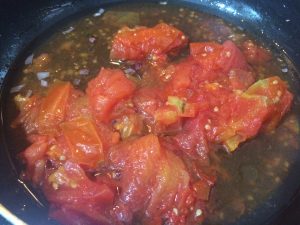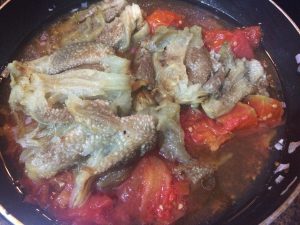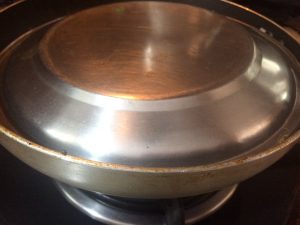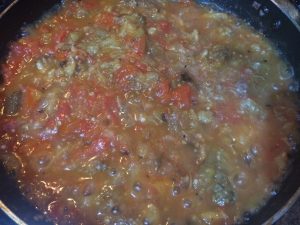 Moving on …
Take a pan and heat some oil. To the pan add the mustard seeds, dry red chilis and asafoetida.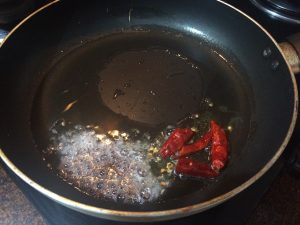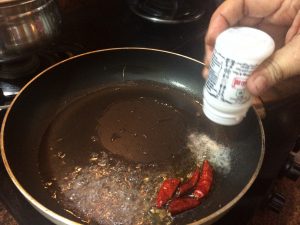 Once the mustard seeds crackle, add in the chopped onions. Saute till transparent. Take aside and let cool.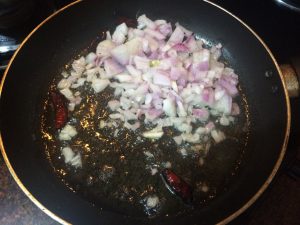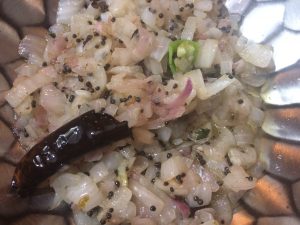 To the satueed onions add in the roughly chopped green chilis, coriander leaves, salt to taste, curry powder, and tamarind juice.  To adjust the consistency you can make the tamarind juice more watery.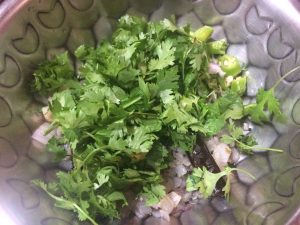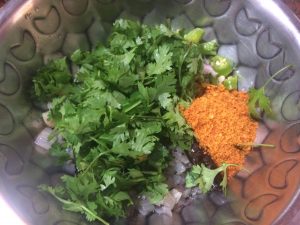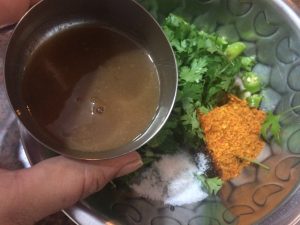 To the above mix, add in the cooked and cooled tomato brinjal mixture and give a good mix. Burnt brinjal chutney/Kalchina Vankai Pachadi is now ready!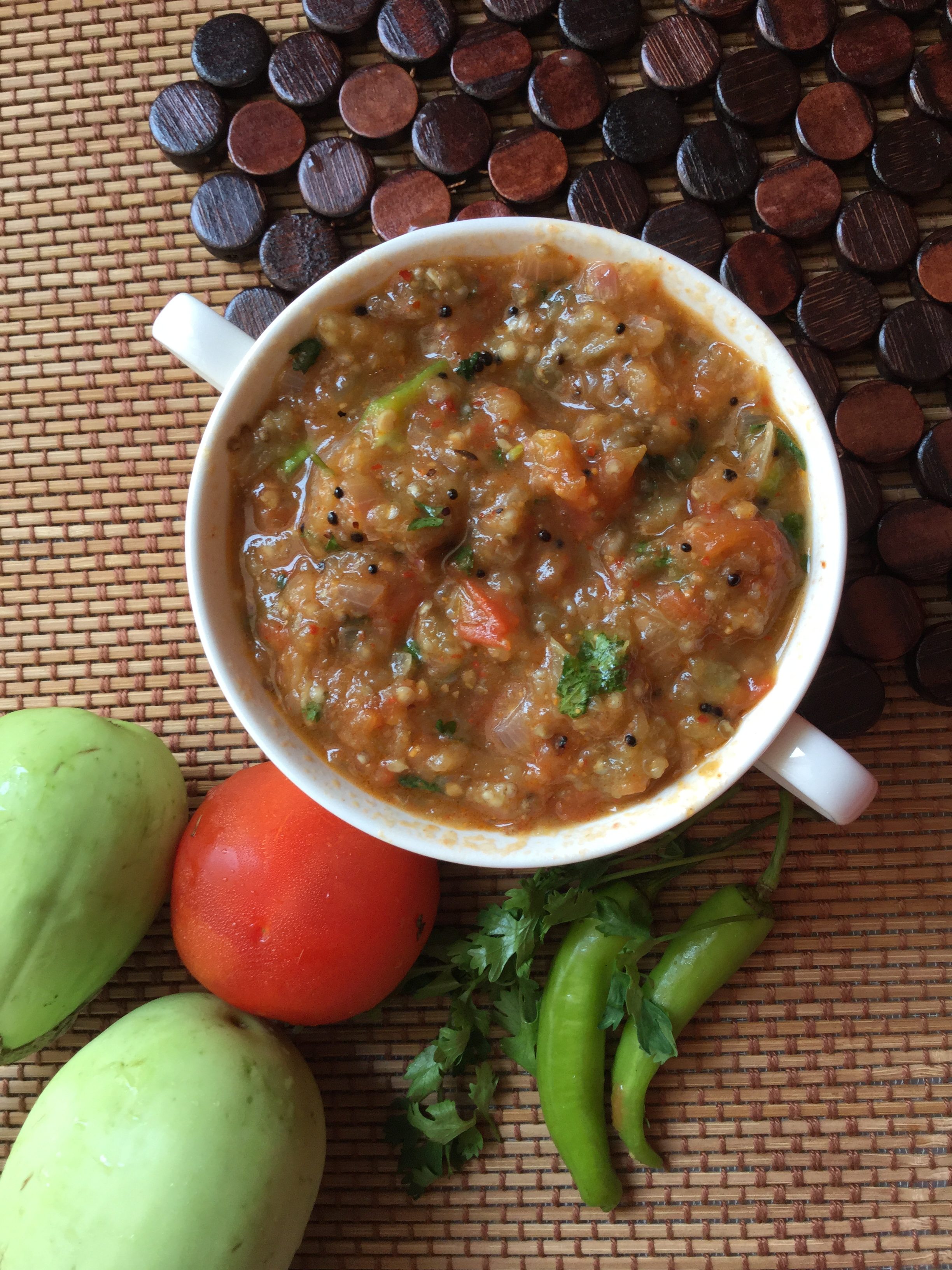 Summary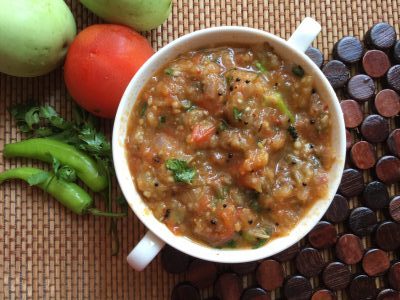 Recipe Name
Burnt Brinjal Chutney | Kalchina Vankaya Pachadi
Author Name
Published On
Preparation Time
Cook Time
Total Time
Average Rating





Based on 2 Review(s)