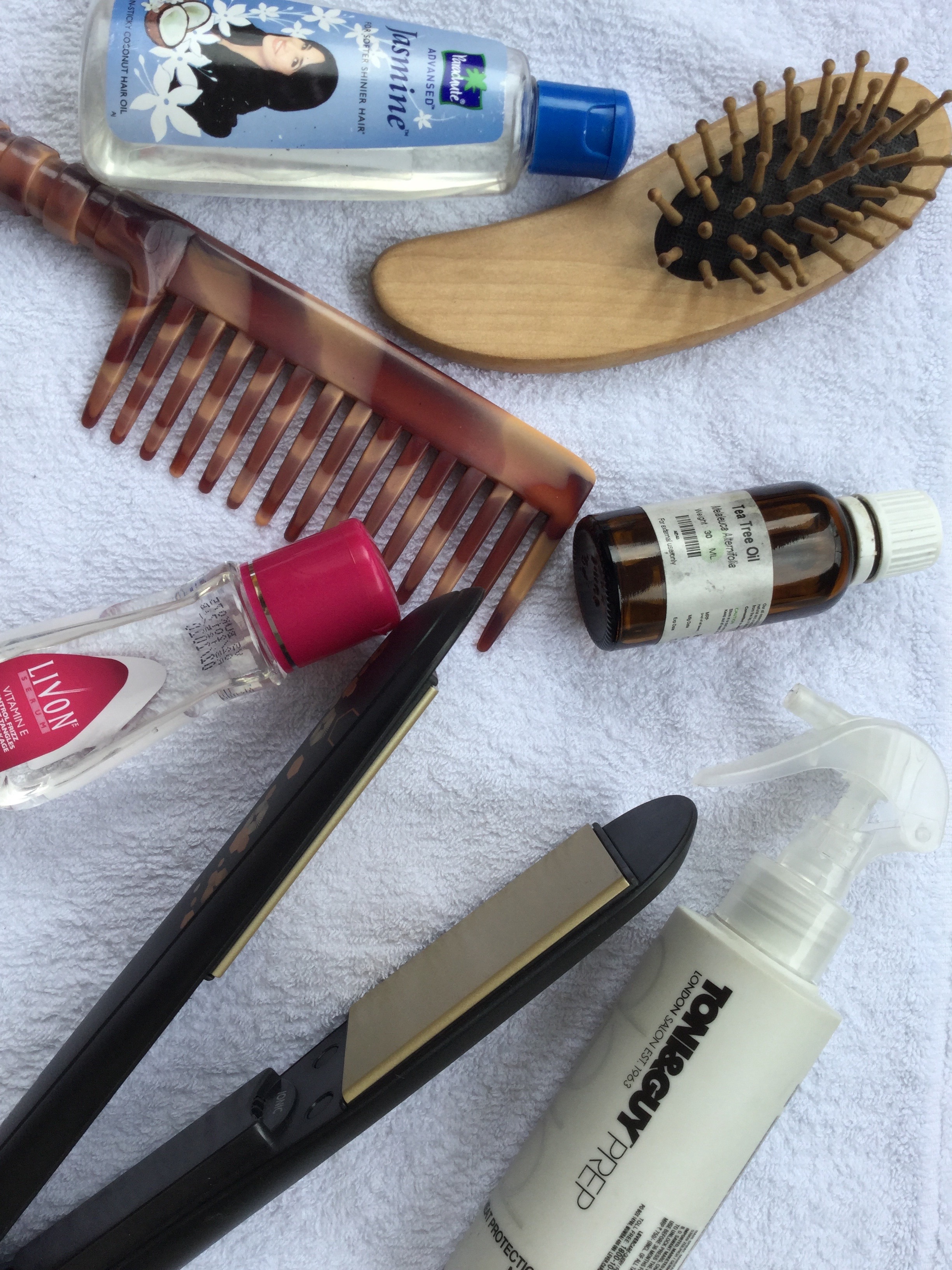 Hair care tips: You love and appreciate hair that bounces with life and shine.
Don't you?
Won't you be happy If I tell you that it doesn't really take much effort?
Of course, that is a joyous bringing news! Isnt it?
Everything healthy secretly whispers "I am being taken care of". And to help you achieve a gorgeous hair we are putting here with all our experience a Hair Care Routine, that includes Hair care tips for a healthy hair.
 1: Pamper it before bedtime: This gorgeous asset needs your attention before you make it to the bed. Run your fingers and give yourself a little massage or just comb and detangle it. This not only makes your hair look well sorted and shiny the morning after but also helps stimulate the blood flow that maintains a healthy hair.
2. Serum/Livon:  To avoid dry and unhealthy hair use the serum every alternate day.  Use only a couple of drops and run your fingers excluding the roots. Brush softly till the ends and once done tie your hair loosely.
 3.Drink up: You heard it enough of the times, and yet barely do it. So we will tell you once again ( a sweet reminder) Make a habit of drinking at least 2 litres of water every day. This detoxifies (yay!) your whole body and gives a great texture to the hair by keeping them moisturised.
4. Watch your comb: A wide bristle comb is your hairs best friend when it comes to detangling. Be gentle and never rush this process.
 5. Hair Cleaning Tips: Hot/too HOt water is you hairs enemy. So, try settling down to lukewarm water if room temperature water is not your option. Wrong temperatures of water trigger hair fall by making the scalp and hair super dry and making hair brittle and more prone to breakage.
You so don't want that to happen, don't you?
Also, when done with the cleaning rinse with cold water to help seal the moisture thus avoiding dry scalp and hair.
Once out of the shower use a soft Tshirt to dry it out (Tshirt quickly absorbs the water and being light in weight you won't feel it pulling the  hair strands the opposite side) Followed with the use of a few drops of serum before detangling.
A hair brush after hair wash is a no no!  They make your hair fluffy and unmanageable later. Stick to the wide bristled comb always!
Tip: Clean your combs/ brush the day you clean your hair thus avoiding the transfer of dirt and oils.
6.Oil your hair weekly:  Oiling overnight works wonders. Start working from the roots to the ends. Ideally use a generous amount of oil, sufficient enough to wet the roots of your hair, followed by a gentle massage. Do not forget to detangle.
Tip: Spread a towel/cloth on your pillow before going to bed, this prevents the transfer of oils to the pillow.
 7.Brush Brush and Brush!:  The more you brush the healthier the hair would be. The science behind brushing your hair is to stimulate the blood flow and distribute the scalp oils. Be gentle while doing so and make sure you brush it at least two times a day.
 8. Feed your hair:  A regular intake of Biotin and Vitamin E helps prevent hair fall. Include soaked almonds and dates to fight hair fall.
Healthy hair masks improve the texture of the hair making it look healthy, silky and shiny. Schedule one pack once a month at least.
 9. Keep trimming: Like the plants, the hair needs some trimming often. You need a hair saloon to do so. One can simply make small partitions of hair, twist it and get rid of the split ends in the first place. To trim, one should follow the layers of the hair and chip chip chip!
 10. Heat Protectant Spray: No heat stylings should proceed without using a heat protectant spray.
A heat protectant spray coats and protects your hair from the heat damage. Once applied comb your hair for the even distribution of the product.
Hope these hair care tips help you achieve a healthy and beautiful hair and hope you follow this Hair Care Routine! If you have more tips and tricks do share in the comment section below.
Summary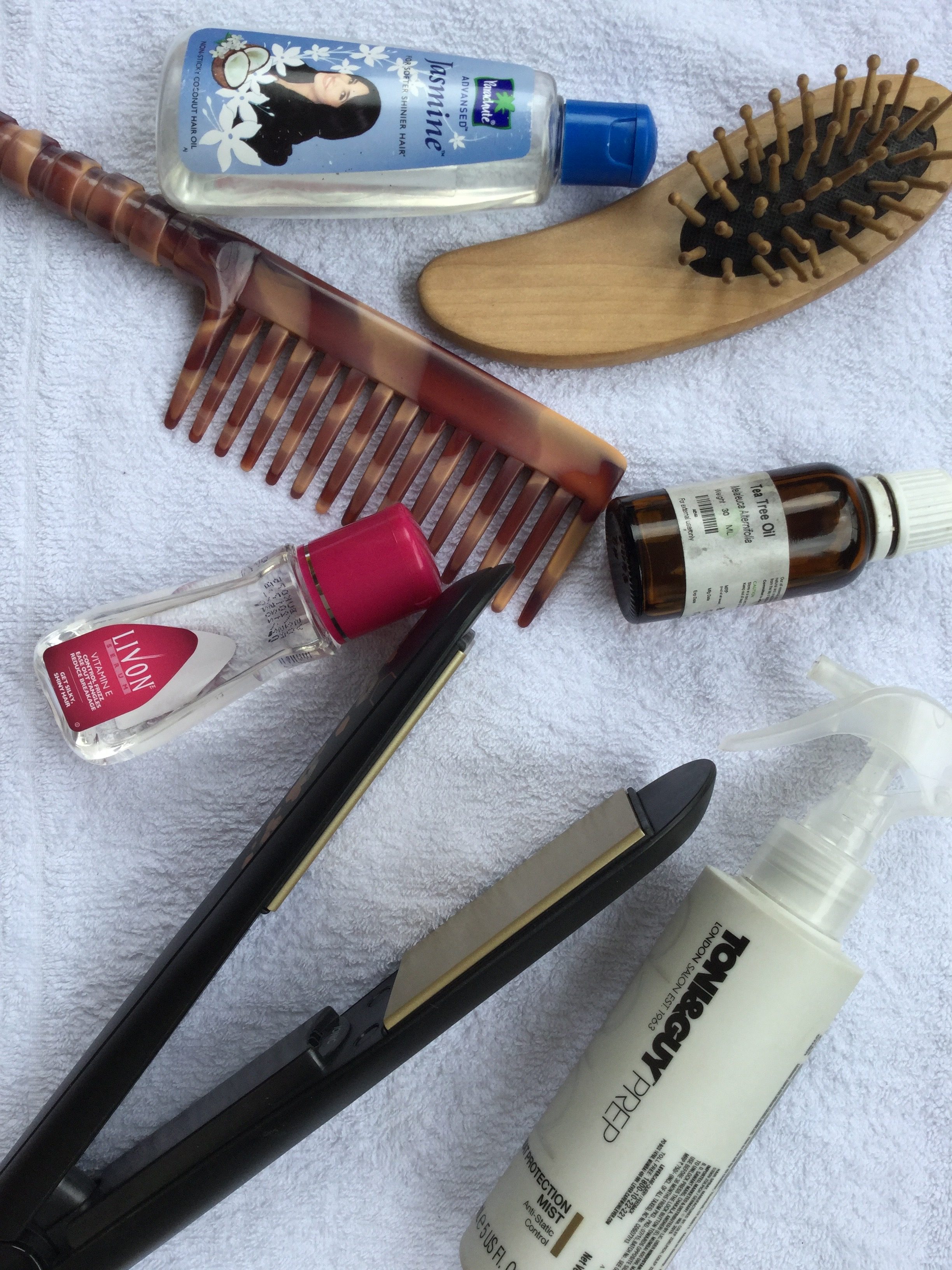 Article Name
Description
Hair care tips for a healthy and silky hair: If your hair looks dry and lifeless include the following tips for a healthy hair.
Author