Reviewing Chambor eXtreme matte Long Wear Lipcolour: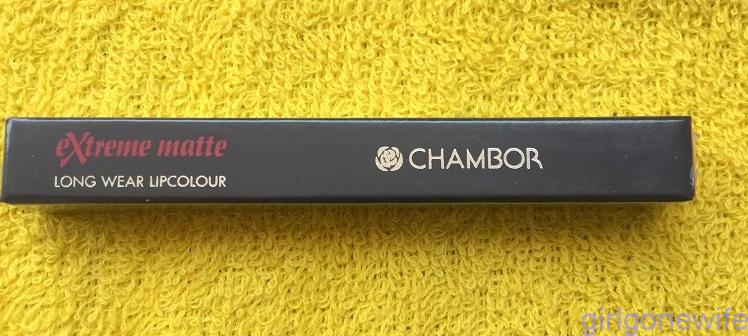 Product Code: Earthy Red 06 
Ref-Code: 2909
Price: 845 INR
Net Content: 2.8 gms
Product Description: Extremely soft and creamy texture gives a velvety matte finish. Hydrating lightweight formula with rich pigments, does not dry out lips. Super long wear, waterproof.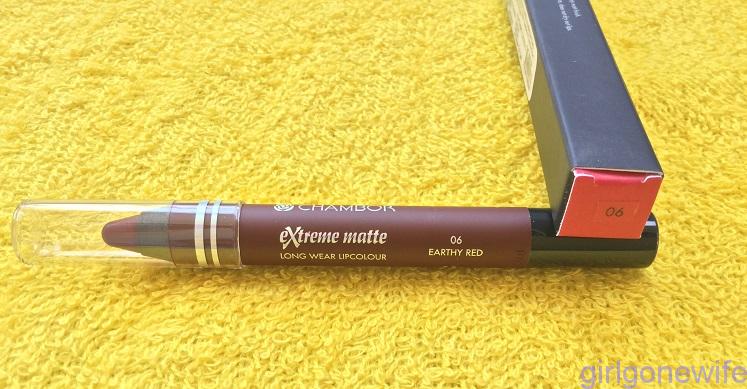 My Experience:
These lip crayons are a boon this season. If you are planning to get one, prepare yourself for one of your best experiences with lipsticks overall. A matte lipstick, with buttery consistency, is one great combination. Unlike other matte lipsticks, using which you have to rub the stick on and on, this stick runs flawlessly. With zero effort on the lips giving the right colour in one single stroke.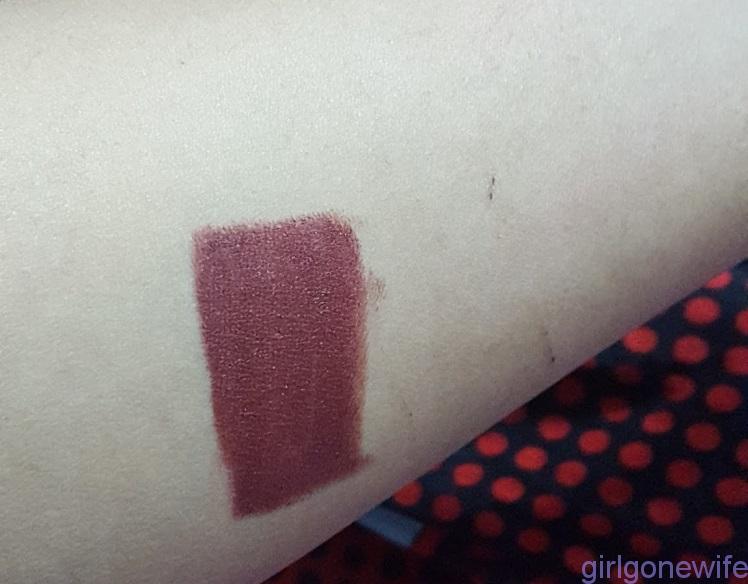 The richly pigmented crayon gives the super fresh, party-ready look. While earthy red being the trending colour this winter, it surely makes its way to the must haves in your shelf. The product states itself to be lightweight, super long wear and waterproof and I must say Chambor does what it says! It went on for 6 hours exactly without drying the lips and the lips still had a good amount of stain (after a heavy lunch) requiring no touch ups the entire day (unlike other lipsticks which leave bare/empty lips awkwardly)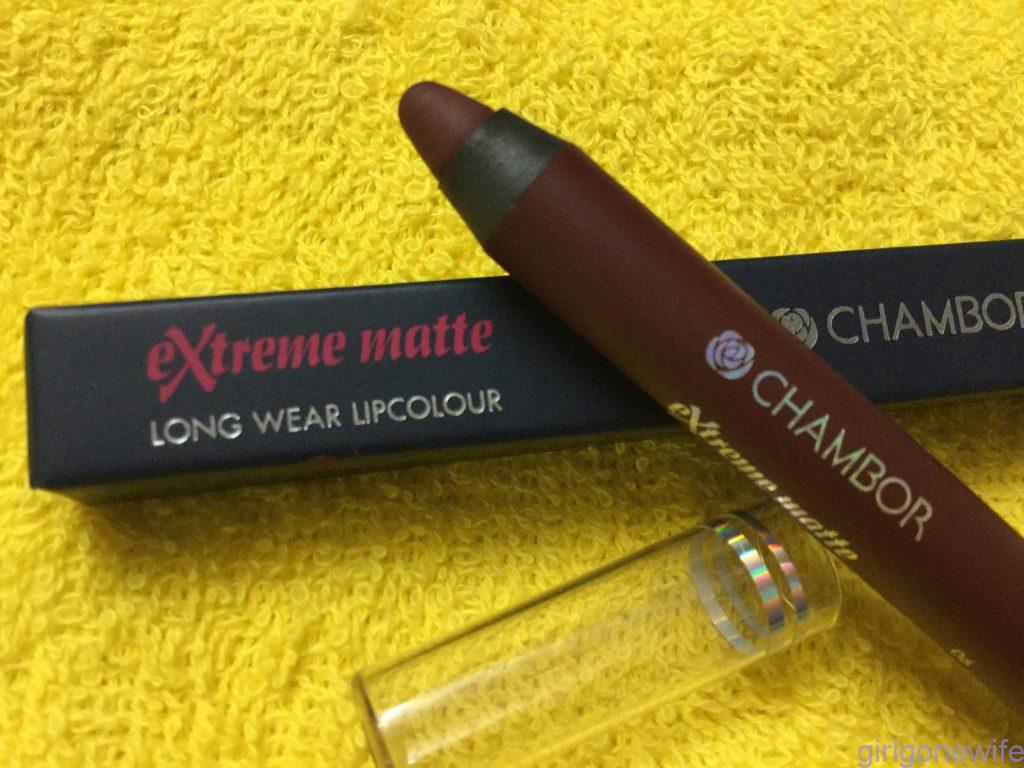 Pros:
Buttery consistency

Richly pigmented

One stroke and you are ready to go

Lightweight

Does not dry lips

Long lasting

Leaves stain enough for the whole day

No touchups required (unless you want to maintain the exact shade whole day)
Cons:
Needs to be sharpened

Sharpener isn't provided and costs approximately 345 INR if you decide to buy.
Would I recommend?
Absolutely! In fact, I wish I could exchange all my other lipsticks with Chambor Extreme matte Long Wear with the corresponding colours 🙂
P.S: The colour earthy red is an extremely dark Party/wedding ready colour. You can dab it off with a tissue a couple of times for the everyday look or use a little amount of the same with your finger and can still enjoy the colour 😀